Bikes for Kids Program 2023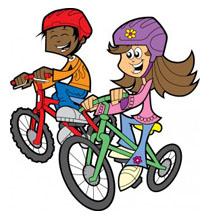 Each year hundreds of families sign up for the Richmond Fire & Police Holiday Program to receive toys and food for
their children and a chance to win a bike. Bikes are given away by lottery…some kids get bikes…and some don't. This
year's winners will be given a fully assembled bike and helmet.
So help make more kids winners!
Buy a Kid a Bike for only $120
Go to www.richmondcarotary.org and use the Donate button for safe PayPal transactions or make your checks payable to:
Richmond Rotary Club and send to PO BOX 70643, Richmond, CA 94807-0643
Richmond Rotary will match the first $5,000 in funds raised.