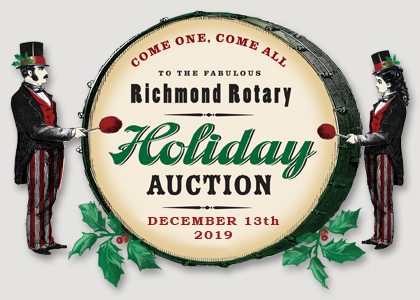 Holiday Gift Shopping That Benefits Your Community
You make the difference! Your contributions to our Holiday Auction raise the money we donate to local schools and community organizations (Which? See sidebar on Projects page). So join the band: come to the Auction, invite guests, and of course, bid on some of the fun and sometimes even useful items listed below. Check back to watch the list grow day by day.
We know that every Richmond Rotarian will want to pitch in. Please click the Post my Item button to send us your item's description, which we'll post on this page. Or if you prefer, click the Donate button to make a tax-deductible donation using PayPal or your credit card. We request a donation of $100 or more. Either way, your generosity helps to build a better community.
| | |
| --- | --- |
| | |
---
Have you joined the band?
We'll put a check next to your name after we receive your donation. Thank you!

100%

Ric Ambrose


Wally Arakozie


Carey Hawkins Ash


Alan Baer


Santa Baer


Shana Bagley


John Bassett


Alan Blavins


Jan Brown


David Brown


Erle Brown


Tom Butt


Sid Chauvin


Herbert Cole


Robert Connolly


Hank Covell


Edgar DeLeon


William Dabney


Nick Despota


Darlene Drapkin


Matthew Duffy


George Egan


Simon Ellis


Jerry Feagley


Jim Findley


Brian Fey


Oscar Garcia


Josh Genser


Ethan Heinrich


Mark Howe


Felix Hunziker


Pam Jones


Liliane Koziol


Bill Koziol


Donald Lau


Jon Lawlis


James Lee


Norman Lundberg


Doris Mitchell


Henry Moe


Jeff Mulvihill


Gonzalo Ochoa


Cecilia Orozco


Darlene Quenville


Nakele Rechenauer


Mey Saechao


Horace Stonework


Jeff Sloan


Tamara Shiloh


Fran Smith


Stacey Street


Josh Surowitz


Dan Tanita


Stanley Teaderman


Pierre Thompson


Connie Tritt


John Troughton


Mike Winter
The Bottle of Muscatel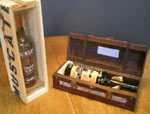 Once upon a time the retail value of a bottle of Gallo Muscatel was around two dollars. But today "The Bottle" has accrued a fundraising value of… well we don't know. We're pegging it at around $14,000! The concept is as simple as it is beguiling: each year a Rotarian invests in the venerable object, increasing its total generated value and earning the high honor of having his or her name memorialized in Dymo tape on the bottle.
The Sister Bottle
Unlike the Bottle of Muscatel, The Sister Bottle—this year, Turkish brandy—is meant to be enjoyed socially by those discerning persons who possess it. Each person who contributes to its purchase earns the high standing that comes with having their name embossed (yes, Dymo tape) on the outer box. If that is not one form of immortality, the word has no meaning.
Contractors' Lunch
Erle and Jonathon once again toss down the gauntlet. Can the Club's die-hards outlast one another despite the abuse to which they've subjected their bodies to over the years? Up to 10 people. Minimum bid $200.
Infamous Eggnog
Sid Chauvin again contributes his 'Magical Elixir' for which no description can do justice. One must partake to understand and enjoy!!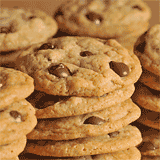 Doreen's Cookies
Don't arrive at your holiday party empty-handed. This perennial favorite, 5-6 dozen scrumptious chocolate chip cookies in a festive wrapping, will delight a crowd of hungry revelers. They can be frozen (the cookies, that is).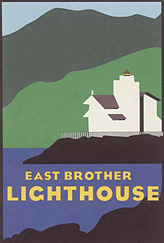 East Brother Lighthouse Dinner, Bed & Breakfast
East Brother Lighthouse, or more accurately a Light Station, is a beautifully restored California Victorian Lighthouse Dinner, Bed & Breakfast Inn perched atop an island in the strait that separates San Francisco and San Pablo Bays.The lighthouse offers the rare combination of both a "lighthouse dinner, bed & breakfast" and an "island dinner, B&B," and is a unique California destination.Though only a ten-minute boat ride to the island, the lighthouse inn seems to be a world away from the lights of the nearby cities.Guests will also be treated to a full tour of the island, taking in all of the buildings. They'll be regaled with the history of the island and its life as a lighthouse up to the present day. Its value is $415. See
www.ebls.org
for more information.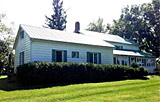 One week stay on the St. Lawrence River in Quebec
Jon Lawlis and Darlene Quenville would like you to go away…to an idyllic farmhouse located one hour west of Montreal, in St. Anicet, Quebec. This beautiful 100+ year old farmhouse is situated on 5 acres with historic 200-year-old barns. Located in St. Anicet, Quebec on Lake St. Francis on the St. Lawrence River. Beautiful views and waterfront access. Great for families. Available dates are May 30 to June 27 and August 29 to September 5. Click
here for pictures and full description
.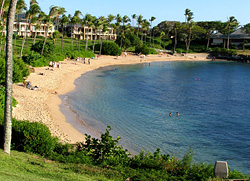 Vacation stay in Manzanillo, Mexico
Enjoy a fun-filled week at Jerry Feagleys private condo in Manzaniillo, Mexico, near the famed Las Hadas Hotel, where the movie
10
was filmed.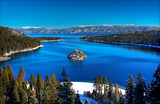 South Lake Tahoe House
Henry Moe offers this rustic, cozy and family-friendly South Lake Tahoe home with 3 bedrooms, 2 bathrooms, fireplace and a deck. Sleeps 6 comfortably. Fully stocked kitchen, TV's, Wifi and propane BBQ on the deck. 5 minutes to the Lake, 10 minutes to Heavenly Valley Ski Resort and 15 minutes to the state line, casinos, gondolas and Heavenly Village Shopping Center.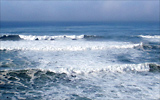 Enjoy the beauty of the Mendocino Coast
Listen to the sounds of the crashing surf and the barking sea lions. This is what you'll experience at the "Ocean House" situated on the Mendocino coast. Mike Winter's vacation home has 3 bedrooms and 2 plus baths, with a spa on the deck overlooking the ocean. New kitchen, built-in BBQ, fireplaces, entertainment center, bar, and enclosed garage. Internet and cell service. For up to 6 people.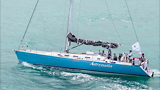 Fleet Week Sail
Mark Howe invites you to watch the Fleet Week air show from the water on hissail boat, lunch and drinks provided. Past acts included the Blue Angels, trickster bi-planes, parachuters, and big jets. The likely date is the first or second Saturday in October. Limited to 8 guests.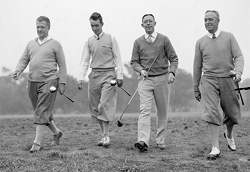 Foursome at Berkeley Country Club
Formerly known as the Mira Vista Country Club, this course remains one of the most scenic in the Bay Area regardless of its name. Treat your friends or relatives to a memorable day on the greens. Thank you Alan Blavins for this generous donation.
Foursome at Richmond Country Club
The Richmond Country Club has also donated a foursome at this beautiful, bayside golf course.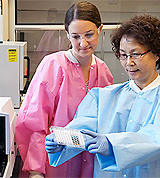 Visit to USDA Laboratories
A guided visit to the US Department of Agriculture . The tour will introduce you to a range of applied research projects aimed at making our food supply safer and our environment cleaner. Fascinating couple of hours at the Western Regional Research Center, in Albany.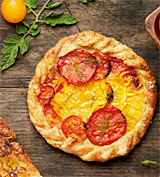 Dinner for four at Anaviv's Table
Anaviv's Table
is a gathering place for people to experience delicious food sourced from local farms and ranches. It is an opportunity to dine with old friends or make new ones while celebrating the bounty of our region. There is one tasting menu from Thursday through Saturday, with one seating at 7 pm. The experience begins in the kitchen where guests meet the Chef, then moves to a communal dining table. Gift of Arnon Oren.
Bar-B-Q Lovers Alert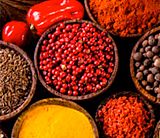 Rhum & Spices: Malagasy Dinner
Liliane Koziol invites you to enjoy a Madagascar culinary and cultural experience—without the burden of a 10,000 mile journey.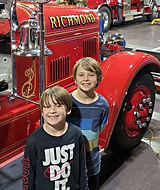 Firehouse Dinner
Always a hot item, the firefighters are once again offering their Firehouse Dinner. They cook up a hearty dinner, and you join in good fellowship with the men and women whose sole job is your safety.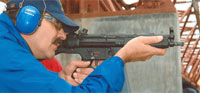 Hands-on introduction to firearms
Ever wonder how it feels to shoot a gun? Curious about the difference between a revolver and a pistol? Then this experience is for you. We'll begin by reviewing terms, handling, inspection, and the basic of shooting. We'll then go to the Richmond Rod & Gun Club, where you'll have the opportunity to shoot a variety of handguns. Range fees, eye and ear protection, targets and ammunition all included.
Note: persons convicted of any felony, certain misdemeanors or subject to a restraining order are NOT eligible to participate as it is a criminal offense for any such person to handle a firearm.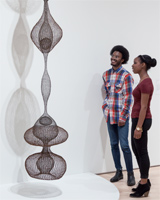 Tour at SFMOMA
Nick Despota is an official guide at the
San Francisco Museum of Art
. For this year's auction, he is offering a private tour of a contemporary art exhibit at the museum. Since the calendar of temporary exhibits changes over the course of the year, we'll choose the specific tour when we know the time it will take place. And that will be determined by the 6 people who sign up for a 90-minute romp around the field of contemporary art. Admission tickets to the museum are included in this tour.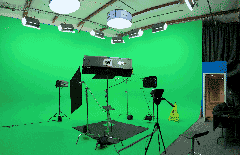 Movie Studio Tour and Photo Shoot
Eight guests can enjoy a unique experience: Marshall Spight, fiancé of Stacey Street, will lead you on a tour of his movie studio, with a viewing and talk by renowned film director Rob Nilsson, along with a professional photo shoot at Meets the Eye Studio in San Carlos. Lunch including wine and other beverages is included.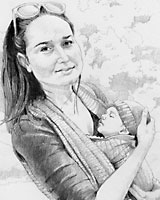 Portrait by artist Alan Blavins
A one-of-a-kind work that you'll appreciate forever: a framed drawing of yourself, your family, or you and your grandchildren. Our resident portraitist, Alan Blavins, will create this work from a high-resolution photograph. Limited to three portraits.
Richmond Art Center class
If creating your own art is more in your line of thinking, consider getting, or giving, a gift certificate for a class at the Richmond Art Center. Ric Ambrose has contributed a gift certificate for a multi-week studio art class, a gift whose effects will continue to enrich your life long after the class has ended. Please contact
Addela Garboos
at to register.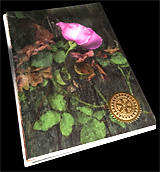 Centennial Note Cards
Jan Brown offers note card sets of eight quality images from the 2010 Richmond Art Center exhibit Blossoms and Thorns, These images capture the melancholy beauty of wild roses that continued to thrive in the abandoned greenhouses in what is now known as Miraflores, the site of the former Sakai and Oishi nurseries in Richmond. This is a one time sale $20/set, while supply lasts. Photographs courtesy of Ellen Gailing, Fletcher Oakes, Ken Osborne and Matt Matsuoka in honor of Rotary's Centennial.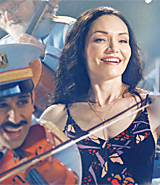 Tickets to The Band's Visit
If you have guests coming in from out-of-town, Josh Genser has a perfect gift: four tickets to see the Broadway musical, "The Band's Visit," winner of 10 Tony Awards, in San Francisco in June. The musical is a delightful, gentle show with a little bit of comedy and a little bit of drama, about a visit of an Egyptian band to a small town in Israel. The seats are excellent: second row loge center. Value: $440.
Diablo Ballet Tickets
Julie Hahn graciously donates two seats to Diablo Ballet's performance of B
alanchine & Beyond
, at the Del Valle Theatre in Walnut Creek, February 7, 2020. Date night? Value $98.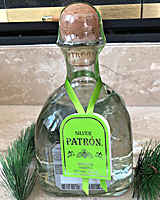 Fine Tequila
Pam Jones offers this bottle of Silver Pátron tequila. Just the thing to take the chill off those 50-degree nights that are becoming more common in what passes as "winter" here in northern California.
VAGO Mezcal Tasting at Agave Azul!
Darlene Drapkin invites you to try Mezcal, Mexico's wonderfully smoky contribution to the drinking world! According to legend, mezcal first came about when a lightning bolt struck an agave plant in the Oaxacan desert, instantly cooking its core and splitting it open. You'll join Darlene, hubby Ken, Mezcalero Extraordinaire Andy Maurer, and fellow Rotarians for a Mezcal 101 and the best Mexican food in town.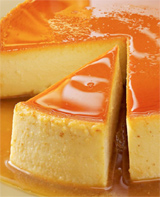 Rum-infused Flan
Cynthia Orozco can supply your home with a culinary adventure that blends two sensations: smooth and oh-wow: a nine inch rum-infused flan. Dessert for your New Year's dinner? (Just before New Year's resolutions take effect.)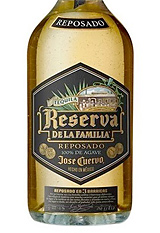 Jose Cuervo Reserva De La Familia Reposado
This bottle of one of a kind tequila from the Jose Cuervo family reserve will make your holidays that much more joyful.
Two Bottles of Fine Malt Scotch
Norm Lundren offers two gifts to warm the hearts of your holiday guests.The Macallan Single Malt Scotch and GlenDronach Single Malt Scotch. They will be auctioned separately.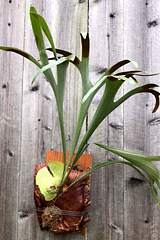 An Exotic House Plant
Staghorn Fern, a pup from Jim Young's gigantic plant. Comes with easy care instructions and free consultation with Linda, as needed. This exotic plant requires some shade and water about once a week. It can be hung indoors, and it thrives in the Bay Area climate.
Book Basket
Got readers on your list this holiday season? Then Tamara's contribution may be just the thing: a basket of books and $50 gift card to the Multicultural Children's Book Store.
Richmond History Gift Basket
Linda McCrary, director of the Richmond History Museum offers a selection of gifts that reflect our city's rich history: a framed Point Richmond Wig Wag Poster, assorted local history books, and local landmark Christmas ornaments by Wild Bryde.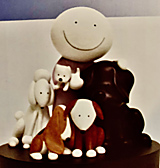 The Dog Walker, a porcelain sculpture
A "Fine Art Sculpture" (it says so right on the box!), entitled "The Dog Walker, by artist Doug Hyde, number 132 of only 295 cast! And ready for this: A London gallery is offering the work for a tidy sum of £ 848.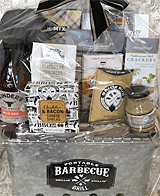 BBQ Grillin' and Chillin' Basket
Basket contains Portable BBQ Grill, Kinder's BBQ Sauce, Spice Rub, Whole Grain Dijon Mustard, Cheddar & Bacon Cheese Spread, Crackers, Popcorn, Snack Mix and BBQ mitt—great holiday gift!
Wooden Box Tower of Gourmet Chocolates, Cookies & Snacks
Boxes contain Ghirardelli, Lindt, Enstrom, Godiva, Poppies, Mr. Brownie, Too Good Gourmet, Bridget's, California Pantry, Laurieri, Tom Clark's and Alehouse Snack Co. Yummy Goods!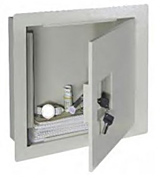 Keeping It Safe
They say you can't take it with you, but that doesn't mean you shouldn't be able to enjoy it while you're still around. To that end, Alan Baer offers three wall safes: the Gardall MS900-B-K, and the General Lock SW-100K and SW200-K. Look them up online, and talk to Alan before bidding to decide which of these may be best suited to you needs.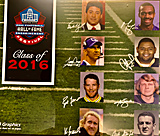 NFL Hall of Fame Class of 2016 Memorabilia
This framed keepsake is the perfect gift for your NFL fan. It includes photos and autographs of the inductees into the Pro Football Hall of Fame of 2016, including Eddie DeBartolo of our own 49ers, and Ken Stabler of the Raiders.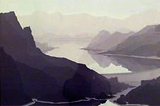 Stunning image of Northern Californian coast
</br >
Diane Dickey has donated a framed serigraph print, entitled "Condor Point", by the acclaimed artist Jerry Schurr. It is a stunning representation of Northern California's rocky coast. Must be seen to be appreciated. (Print shown here is very similar, but not the same as the "Condor Point".)