Richmond Museum unveiling October 1
Congratulations to the Richmond Museum on the successful unveiling of the restored Victor Arnautoff mural "Richmond Industrial City" this past Saturday. Richmond Rotary was proud to make a contribution to cover part of the costs of the lighting for the mural. Come by the Museum to see this incredible piece of art!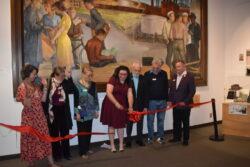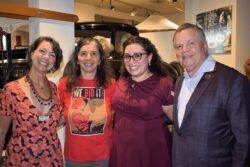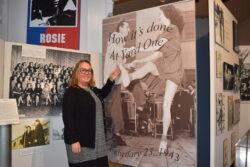 A once long-lost mural was unveiled following its restoration at the Richmond Museum of the Arts and Culture on Saturday.
The fully restored "Richmond Industrial City" was completed in 1941 by renowned artist Victor Arnautoff and had not been viewed for nearly four decades until it was unearthed in the basement of Richmond's main post office in 2015. The Museum will use proceeds from Saturday's unveiling event for maintenance and upkeep of the mural.
John Ziesenhenne, president of the museum's Board of Directors, said the museum is proud to share the mural following an 8-year process to refurbish and restore it.
"With today's ribbon-cutting ceremony of Arnautoff's mural, it completes another chapter in the museum's history," Ziesenhenne said.
Link to the complete Article by Mike Kinney in the Richmond Standard