Yes, we're friendly. But we are also diverse and resourceful. Our members hail from every part of our sprawling city. We come from businesses, non-profit organizations, and local government. And we welcome you to learn more about us.
For more information about the Richmond Rotary Club, please contact Club President Oscar Garcia.
NEXT MEETING
Richmond Rotary meets on Fridays, 12:30 – 1:30 PM at the Richmond Country Club unless otherwise specified.

Friday, Oct 6This presentation looks at the offerings and impact of CoBiz Richmond (a 501c3) as a local and Bay Area resource
Continue reading →
Friday, October 13
The Multicultural Institute is a nonprofit organization in Richmond that works with Latino and Low income communities, Programs Director Rudy Lara will tell us about the Institute's job placement assistance for day laborers and domestic workers, as well as the organization's educational programs.   
Continue reading →
ANNOUNCEMENTS & EVENTS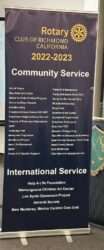 Thursday, August 31 12:15pm | El Cerrito Rotary Club meeting at Berkeley Country Club, Speaker is Richmond Rotary member, Zee Handoush
Friday, September 8, 6pm | Rotary international meet up at SF Giants game at Oracle Park
Thursday, September 14, 12 noon | Community Services Team meeting hosted by Don Lau on Zoom
Monday, September 18, 10am | West County Salesian Youth Club Golf Tournament at Richmond Country Club
Sunday, September 24, 2:30p – 5:30p | West County Salesian Youth Club Wine & Cocktail Party at Salesian Preparatory
Last week of November | Join the Los Ayala Kindergarten project team in Puerto Vallarta with Norm Lundsberg and members of other Rotary Clubs
SAVE THE DATE | Friday, December 8 | Richmond Rotary Holiday Auction
Continue reading →
August 14th
Richmond Rotary provided funding to Collaborising to support families moving from unhoused situations to housing. The following is an update from Collaborising Executive Director Lea Murray: "Collaborising is so grateful to have been able to play a small part in this very important program. Thank you Richmond Rotary for your contribution to their lives!"
Continue reading →
Thanks Richmond Rotarian Dr Josh Rosales for your commitment to the students at Peres K-8 School.
At the Peres Elementary School Back-to-School fair on August 14th, students learned how to properly brush their teeth, received donated school supplies, and families learned about the onsite dental clinics free services.
Continue reading →
PROJECTS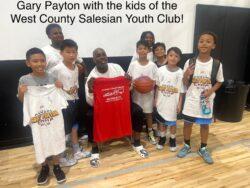 Richmond Rotary is proud to support these 2 Summer Programs:
West County Salesian Youth Club – Gary Payton Basketball Clinic. Thanks to WCSYC Executive Director Steve Alameda for the pictures.
2023 Freedom School sponsored by Easter Hill United Methodist Church – Juneteenth celebration and Oakland's "Pump It Up" program. Thanks to Executive Director Felicia Phillips for the pictures.
Continue reading →
The Berkeley Rotary Club is partnering with the La Penita Rotary Club and ten (10) other clubs to improve a Kindergarten classroom and make other school improvements in Los Ayala, near Puerto Vallarta.
There will be two (2) trips and two (2) groups led by the Project Leader, Grier Graff from Berkeley Rotary. Club member Norm Lundberg is putting together a Richmond Rotary team. You can e-mail Norm for more information about the trip and previous international service projects.
The first group trip is tentatively scheduled for Thursday, November 30 – Friday, December 8 and the second group trip for Friday, December 8 – Sunday, December 17.
Continue reading →
Richmond Rotary partnered with YES Nature to Neighborhoods to send 5 youth to attend resident camp this Summer. The magic of getting out into nature for a week, enjoy new challenges and make new friends has a lasting positive impact on our youth. Thanks to Executive Director Eric Aaholm and his staff for their dedication to providing positive experiences for our children and their families.
Continue reading →