Yes, we're friendly. But we are also diverse and resourceful. Our members hail from every part of our sprawling city. We come from businesses, non-profit organizations, and local government. And we welcome you to learn more about us.
NEXT MEETING
Unless otherwise noted, all meetings take place at the Richmond Country Club, beginning at 12:15.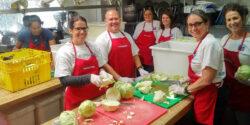 Friday, Oct. 2
Sherwin Williams will share History, current leadership staff changes, services provided by the Bay Area Rescue Mission, up coming events and ways the Rotary to get involved.
Continue reading →
ANNOUNCEMENTS & EVENTS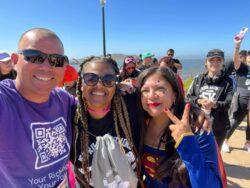 Yenny Garcia, Tiffany Harris, Oscar Garcia and Shawn Dunning represented Richmond Rotary at We Run Richmond 5K on August 13th.
Continue reading →
On August 13th, we passed out Dental Clinic consent forms. Clinic volunteer dentists Rotarian Dr. Josh Rosales and Dr. Lisa Pham provided instruction on proper tooth brushing and flossing techniques. Rotarian Tamara Shiloh provided information about her Multicultural Book Store.
We were happy to support Principal Christy Titong Chen and her staff as they get ready for school to start on Wednesday 8/17.
Continue reading →
August 2022
Richmond Emergency Food Pantry is urgently seeking volunteers to unload cases of canned goods Tuesday and Friday mornings from 7AM to 9AM. 
Volunteers are needed to move cases of canned goods onto carts or hand trucks and roll them into the Pantry and stack them in the back room. Cases of canned goods are mostly about 25 lbs, but they encourage volunteers to be prepared to lift as much as 50 lbs. 
If you can help, please contact Linda Young at Richmond Emergency Food Pantry – 510-685-4394.
Continue reading →
PROJECTS
Every year, the Richmond Rotary Club offers NIAD generous funding towards a specific area of need. This year, we sponsored equipment for an incredible new shop completely converted and rebuilt from an underutilized storage space
Continue reading →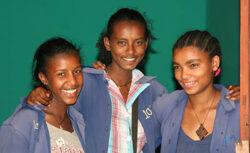 Naturally, Richmond Rotary members are far more familiar with our local community projects than with our projects in faraway places. Yet our dollars and hands-on work are helping young people learn new skills, enabling better hygiene, delivering fresh water, and generating renewable energy in four different countries. We're contributing to durable, life-altering change in Ethiopia, Kenya, Mexico and Honduras. Norm Lundberg, heads up our International Committee. Here's his report.
Continue reading →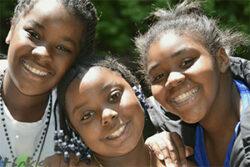 We pay annual dues, contribute to Rotary International, spend tens of thousands of dollars at our Holiday Auction and routinely give during other fundraisers. Where does all that money go? The short answer is, the money supports dozens of projects … Continue reading →