Yes, we're friendly. But we are also diverse and resourceful. Our members hail from every part of our sprawling city. We come from businesses, non-profit organizations, and local government. And we welcome you to learn more about us.
For more information about the Richmond Rotary Club, please contact Club President Oscar Garcia.
NEXT MEETING
Richmond Rotary meets on Fridays, 12:30 – 1:30 PM at the Richmond Country Club unless otherwise specified.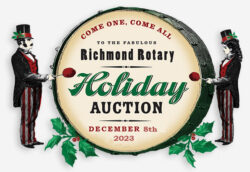 Friday, Dec. 8. 12 PM – 2 PM
Our Club's Annual Holiday Auction is the major fundraiser of the year. This event makes it possible to donate tens of thousands of dollars to numerous nonprofit organizations and schools in Richmond and beyond. Your attendance supports your community. So please pitch in this Friday. Start by going to our Holiday Auction page with a your holiday gift list in mind. Then be sure to attend the Auction this Friday. Bring your spouse, friends, and most of all, your generous holiday spirit.
Continue reading →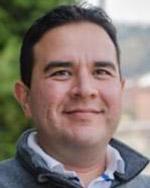 Friday, Dec. 15
President Oscar Garcia will give an update on Richmond Rotary and future plans.
Continue reading →
ANNOUNCEMENTS & EVENTS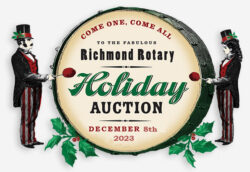 Update your calendars, the Holiday Auction is Friday, December 8th.
Holiday Gift Shopping That Benefits Your Community
Visit our Holiday Auction page to browse other members' donations and to add your own to the collection. For the benefit of all the local organizations we support, let's make this a really successful fundraiser.
Continue reading →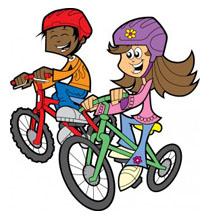 Buy a Kid a Bike for only $120
Go to www.richmondcarotary.org and use the Donate button for safe PayPal transactions or make your checks payable to:
Richmond Rotary Club and send to PO BOX 70643, Richmond, CA 94807-0643
Richmond Rotary will match the first $5,000 in funds raised.
Continue reading →
Want to meet Rotarians from nearby clubs? Join us on December 15th for BARSHEEP TGIFF at The Factory Bar at 5-7pm.
Continue reading →
PROJECTS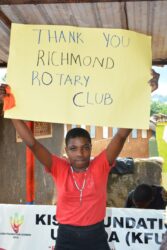 Richmond Rotary grant buys new sewing machines for Uganda school
12 brand new sewing machines have been purchased by Kisa Primary School In Nansana Uganda, financed by a grant from Richmond Rotary. The new machines enable the school to set up a tailoring training project for students with the promise of good jobs and income when the kids move into the job market. Youth unemployment in Uganda is well over 30%. Teachers and students unpacked the machines last week and started setting up classrooms.
Continue reading →