Yes, we're friendly. But we are also diverse and resourceful. Our members hail from every part of our sprawling city. We come from businesses, non-profit organizations, and local government. And we welcome you to learn more about us.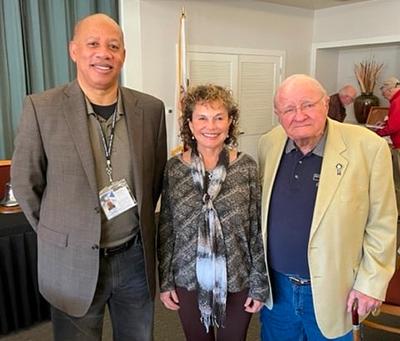 Our president Darlene Drapkin is pictured here with West County School District Superintendent Dr. Chris Hurst (left), and former WCCUSD Superintendent Dr. Herb Cole, a Richmond Rotarian (right).
For more information about the Richmond Rotary Club, please contact Darlene.
NEXT MEETING
Richmond Rotary meets on Fridays, 12:30 – 1:30 PM at the Richmond Country Club unless otherwise specified.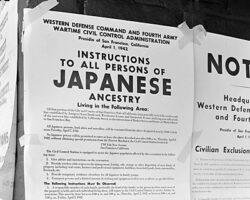 The Impact of the Japanese Internment Act, of 1942
Friday, March 31
Why speaking about Japanese American mass incarceration during WWII is still important 80 years later!
Meeting to be held at our regular location, Richmond Country Club.
Continue reading →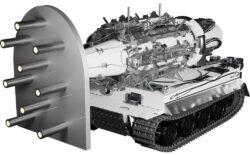 EarthGrid PBC
Friday, April 7
EarthGrid™ is developing the world's first way to tunnel, trench, and excavate using our patented plasma tunnel-boring technology to help create a super underground grid that connects to remote areas and transports clean energy to the grid.
Continue reading →
ANNOUNCEMENTS & EVENTS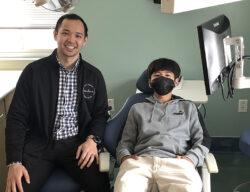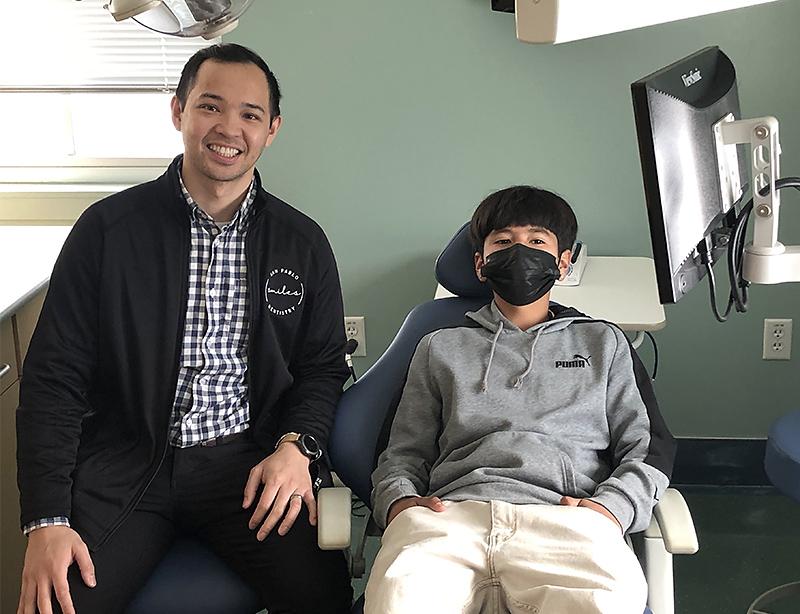 Twenty-six years ago Dr. Dan Tanita, a Richmond Rotarian, opened a tiny dental clinic for children, in a janitorial closet at the Peres Elementary School. The clinic closed after Dr. Tanita retired several years ago. When it did, Rotarian buddy  Don Lau pledged to reopen the clinic "even if it killed me."
Continue reading →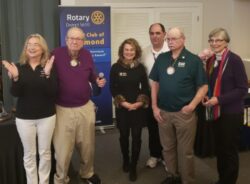 Our District Governor, Suzanne Bragdon, along with Club President, Darlene Drapkin, and Foundation Chair Erle Brown were pleased to recognize our multiple Paul Harris Fellows and their continued support of the Rotary Foundation: Gerald Fay, Jan Brown, and Henry Moe.
Continue reading →
PROJECTS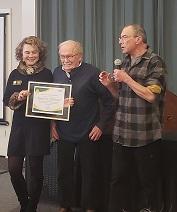 At our club meeting on Friday, Jan 7, Daniel Barth, Executive Director of SOS Richmond, presented recognition awards to Club Director Tom Herriman for our Housing First program and to Vicki Knudson, the "guardian angel of Rydin Road", to honor our efforts in 2022 to assist our neighbors with a roof over their heads, regular hot meals and essential supplies.
During these severe weather conditions, every tent, sleeping bag, pair of gloves, or pair of socks makes a difference.
To make a donation, here's a link to the Amazon registry to support SOS Richmond.
Continue reading →
December 17, 2022
Started in 1989 by now retired Richmond Firefighter Rod Woods, the Richmond Fire and Police Toy and Food Giveaway was held December 17th at DeJean Middle School. The program served 500 Families. Richmond Rotary raised funds to provide bikes for the families.
Thanks to all of the donors and volunteers for making the season bright!
Continue reading →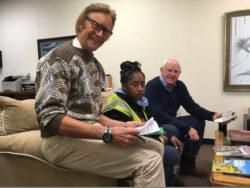 December 15, 2022
Brianni Peters, currently living in an RV at the Castro encampment, signed a lease today for a 2 BR apartment in San Pablo, thanks to Richmond Rotary's Housing First program
Continue reading →