Yes, we're friendly. But we are also diverse and resourceful. Our members hail from every part of our sprawling city. We come from businesses, non-profit organizations, and local government. And we welcome you to learn more about us.
Contact our President Darlene Rios Drapkin for more information about the Richmond Rotary Club.
NEXT MEETING
Richmond Rotary meets on Fridays, 12:30 – 1:30 PM at the Richmond Country Club.

Friday, Dec. 9
Richmond Rotary's biggest fundraiser helps our local organizations and schools in a myriad of ways. This is a great way to get your holiday gifts while helping your local community.
Continue reading →
Friday, Dec. 16
Come learn about a FREE book source for all educations. Customers need to be affiliated with a school or program. Volunteers and donations welcome.
Continue reading →
ANNOUNCEMENTS & EVENTS
On Monday, November 21st, Richmond Rotarians provided support to RCF Connects' distribution of 1,000 turkeys to community organizations for distribution to their local families in need. The turkeys were provided by Hilco Redevelopment Partners. Happy Thanksgiving !
Continue reading →
Glo's Independent Living, Richmond Rotarian Tiffany Powell, Ya-NEEMA Healing Circle & Supportive Services, and Bethlehem Missionary Baptist Church are partnering to host dinner to our beloved unhoused community. Serving a traditional Thanksgiving meal prepared by Sister Chef Rashida Graves Ha'Shidas Mobile Kitchen and Catering! Along with dinner, there will be Community Resources onsite: free hair cuts, free showers, music, games, warm clothing, hygiene bags, and much more.
If you'd like to donate a coat, sweater, gloves, hats or scarves for men, women or children or a hygiene bag, reach out to Tiffany by email.
Continue reading →
On Friday, November 11,  Andrea Portillo-Knowles, Ronnie Mills and Tiffany Powell became members. A huge welcome to them!!
Continue reading →
PROJECTS
Every year, the Richmond Rotary Club offers NIAD generous funding towards a specific area of need. This year, we sponsored equipment for an incredible new shop completely converted and rebuilt from an underutilized storage space
Continue reading →
Naturally, Richmond Rotary members are far more familiar with our local community projects than with our projects in faraway places. Yet our dollars and hands-on work are helping young people learn new skills, enabling better hygiene, delivering fresh water, and generating renewable energy in four different countries. We're contributing to durable, life-altering change in Ethiopia, Kenya, Mexico and Honduras. Norm Lundberg, heads up our International Committee. Here's his report.
Continue reading →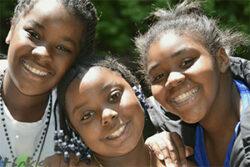 We pay annual dues, contribute to Rotary International, spend tens of thousands of dollars at our Holiday Auction and routinely give during other fundraisers. Where does all that money go? The short answer is, the money supports dozens of projects … Continue reading →