Yes, we're friendly. But we are also diverse and resourceful. Our members hail from every part of our sprawling city. We come from businesses, non-profit organizations, and local government. And we welcome you to learn more about us.
Catch up with our recent activities by scrolling down to our Announcements and Projects & Events listing.
Who we are and how to get in touch:  Members Directory. Are you interested in becoming a member?
We've resumed in-person meetings at the Richmond Country Club. Non-members who'd like to attend a meeting should contact Jan .
ANNOUNCEMENTS
Rotary has 62 Rotary clubs and six satellite clubs in Ukraine. There are also numerous Rotary Clubs in neighboring countries:Poland, Hungary, Slovaka, Romania, Moldova, and the Czech Republic. If you would like to Donate to Relief efforts, visit Rotary International's Disaster Response Fund: https://my.rotary.org/en/disaster-response-fund
Continue reading →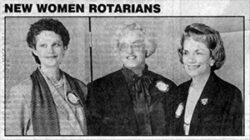 Jan Brown has created an illustrated timeline of our Club's first one-hundred years. (No, your birthday doesn't appear anywhere on it. But you'll want to check it out, anyway.
Continue reading →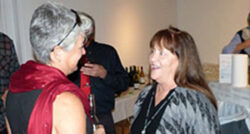 Great news! We've returned to in-person meetings on Fridays at noon at Richmond Country Club, 1 Markovic Lane, Richmond. Following recommendations from the Costa Costa County Health Department, we encourage all attendees to be vaccinated and boosted, and to wear … Continue reading →
PROJECTS AND EVENTS
Richmond Rotary Club members distributed gift bags to the teen moms who participate in WCCUSD's Adolescent Parent Program. Rotarian Darlene Quenville is the program coordinator. Special thanks to APP teacher Mary Hughes-Tutass for arranging the visit. The gift bag program … Continue reading →