Holiday Gift Shopping That Benefits Your Community
You make the difference! Your contributions to our Holiday Auction raise the money we donate to local schools and community organizations (Which schools and organizations? Check the list on our Current Projects page). So join the band this year: attend the Auction online, invite guests, and of course, bid on some of the fun items listed below. Check back to watch the list grow day by day.
We know that every Richmond Rotarian will want to pitch in. Please click the Post Item button to send us your item's description, which we'll post on this page. Or if you prefer, click the Donate button to make a tax-deductible donation using PayPal or your credit card. We request a donation of $100 or more. Either way, your generosity helps to build a better community.
| | |
| --- | --- |
| | |
---
Have you joined the band?
We'll put a check next to your name after we receive your donation. Thank you!
---

Carey Hawkins Ash


Alan Baer


Santa Baer


Shana Bagley


Brion Beetz


Alan Blavins


Jan Brown


David Brown


Erle Brown


Tom Butt


Sid Chauvin


Herbert Cole


Hank Covell


William Dabney


La'Tanya Dandie


Nick Despota


Darlene Drapkin


Matthew Duffy


George Egan


Simon Ellis


Brian Fay


Gerald Fay


Jerry Feagley


Jim Findley


Diego Garcia


Oscar Garcia


Christopher Hammer


Ethan Heinrich


Tom Herriman


Mark Howe


Felix Hunziker


Pam Jones


Liliane Koziol


Bill Koziol


Don Lau


Jon Lawlis


James Lee


Mac Lingo


Norm Lundberg


Doris Mitchell


Henry Moe


Jeff Mulvihill


Gonzalo Ochoa


Cecilia Orozco


Darlene Quenville


Nakele Rechenauer


Santina Rohner Moran


Joshua Rosales


Mey Saechao


Alyssa Santos


Horace Stonework


Tamara Shiloh


Fran Smith


Stacey Street


Josh Surowitz


John Troughton


Alexandra Wilson


Mike Winter
The Bottle of Muscatel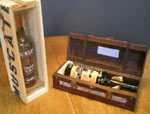 Once upon a time the retail value of a bottle of Gallo Muscatel was around two dollars. But today "The Bottle" has accrued a fundraising value of… well we don't know. We're pegging it at around $14,000! The concept is as simple as it is beguiling: each year a Rotarian invests in the venerable object, increasing its total generated value and earning the high honor of having his or her name memorialized in Dymo tape on the bottle.
The Sister Bottle
In contrast to The Bottle of Muscatel, The Sister Bottle—this year, Turkish brandy—is meant to be enjoyed socially by those discerning persons who possess it. Each person who contributes to its purchase earns the high standing that comes with having their name embossed (yes, Dymo tape) on the outer box. If that is not one form of immortality, the word has no meaning.
Contractors' Lunch
Erle and Jonathon once again toss down the gauntlet. Can the Club's die-hards outlast one another despite the abuse to which they've subjected their bodies to over the years? Up to 10 people. Minimum bid $200.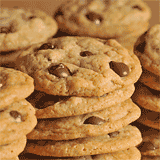 Doreen's Cookies
Don't arrive at your holiday party empty-handed. This perennial favorite, 5-6 dozen scrumptious chocolate chip cookies in a festive wrapping, will delight a crowd of hungry revelers. They can be frozen (the cookies, that is).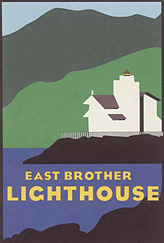 East Brother Lighthouse Dinner, Bed & Breakfast
East Brother Lighthouse, or more accurately a Light Station, is a beautifully restored California Victorian Lighthouse Dinner, Bed & Breakfast Inn perched atop an island in the strait that separates San Francisco and San Pablo Bays.The lighthouse offers the rare combination of both a "lighthouse dinner, bed & breakfast" and an "island dinner, B&B," and is a unique California destination.Though only a ten-minute boat ride to the island, the lighthouse inn seems to be a world away from the lights of the nearby cities.Guests will also be treated to a full tour of the island, taking in all of the buildings. They'll be regaled with the history of the island and its life as a lighthouse up to the present day. Its value is $415. See
www.ebls.org
for more information.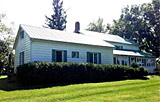 One week stay on the St. Lawrence River in Quebec
Jon Lawlis and Darlene Quenville would like you to go away…to an idyllic farmhouse located one hour west of Montreal, in St. Anicet, Quebec. This beautiful 100+ year old farmhouse is situated on 5 acres, surrounded by historic 200-year-old barns. Located on the St. Lawrence River, it offers stunning views and waterfront access. Great for families. Available dates are May 28-June 4, June 4-June 11, and June 11-June 18. Click
here for pictures and full description
.
Lau's Luau
Join us for the 63rd Anniversary Celebration of Hawaii becoming the 50th State. The event will take place on August 20, 2022. Enjoy cocktails, "pupus" (appetizers), dinner and a great time! The party will be at Don's "hale" (house).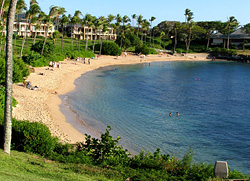 Vacation stay in Manzanillo, Mexico
Enjoy a fun-filled week at Jerry Feagleys private condo in Manzaniillo, Mexico, near the famed Las Hadas Hotel, where the movie
10
was filmed.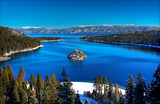 South Lake Tahoe House
Henry Moe offers this rustic, cozy and family-friendly South Lake Tahoe home with 3 bedrooms, 2 bathrooms, fireplace and a deck. Sleeps 6 comfortably. Fully stocked kitchen, TV's, Wifi and propane BBQ on the deck. 5 minutes to the Lake, 10 minutes to Heavenly Valley Ski Resort and 15 minutes to the state line, casinos, gondolas and Heavenly Village Shopping Center.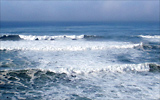 Enjoy the beauty of the Mendocino Coast
Listen to the sounds of the crashing surf and the barking sea lions. This is what you'll experience at the "Ocean House" situated on the Mendocino coast. Mike Winter's vacation home has 3 bedrooms and 2 plus baths, with a spa on the deck overlooking the ocean. New kitchen, built-in BBQ, fireplaces, entertainment center, bar, and enclosed garage. Internet and cell service. For up to 6 people.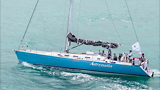 Fleet Week Sail
Mark Howe invites you to watch the Fleet Week air show from the water on his sail boat, lunch and drinks provided. Past acts included the Blue Angels, trickster bi-planes, parachuters, and big jets. The likely date is the first or second Saturday in October. Limited to 8 guests.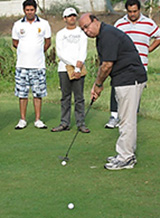 Foursome at Berkeley Country Club
Formerly known as the Mira Vista Country Club, this course remains one of the most scenic in the Bay Area regardless of its name. Treat your friends or relatives to a memorable day on the greens. Thank you, Alan Blavins for this generous donation.
Foursome at Richmond Country Club
The Richmond Country Club has also donated a foursome at this beautiful bayside golf course.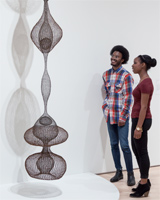 Tour at SFMOMA
Nick Despota is a trained guide at the
San Francisco Museum of Modern Art
. For this year's auction, he is offering a private tour of a contemporary art exhibit at the museum. Since the calendar of temporary exhibits changes over the course of the year, we'll choose the specific tour when we know the time it will take place. Admission tickets for up to four people included.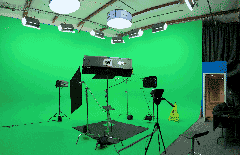 Movie Studio Tour and Photo Shoot
Eight guests can enjoy a unique experience: Marshall Spight, fiancé of Stacey Street, will lead you on a tour of his movie studio, with a viewing and talk by renowned film director Rob Nilsson, along with a professional photo shoot at Meets the Eye Studio in San Carlos. Lunch including wine and other beverages is included.
Broadcaster's Tie Bar from Super Bowl I
A genuine Broadcasters' Tie Bar from the 1966 AFL-NFL 1st World Championship game. This annual event would go on to be known as the Super Bowl. This collector's item, therefore, commemorates Super Bowl I. It is from the collection of Robert M. Brown of NBC Sports.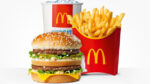 $100 McDonald's Gift Certificate
Treat yourself (and your friends!) to a some classic American fast food. I'm lovin' it.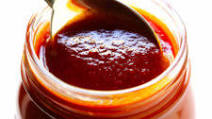 Stoney's Homemade BBQ Sauce
Ribs, chicken, burgers – you name it. Jazz up your home barbecue with Stoney's delicious homemade BBQ sauce.
Tech Support
Mac Lingo is an expert at Excel and systems design and implementation. Let him help you with all your tech needs.
Walk on the Wild Side with Pamela and Poppy
Bring your favorite pet and join Pamela Jones and her Springer Spaniel "Poppy" for a fun day walk on the Bay Trail followed by a meal at a pet friendly location. Everyone is welcome. If you don't have a pet, come along and walk with Poppy – she loves humans! Suggested bid, $100.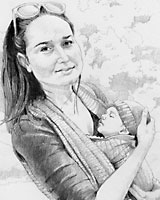 Portrait by artist Alan Blavins
A one-of-a-kind work that you'll appreciate forever: a framed drawing of yourself, your family, or you and your grandchildren. Our resident portraitist, Alan Blavins, will create this work from a high-resolution photograph. Limited to three portraits.
Custom Dimensional Sign or Cutout
Let Scenic Inc. put their tools and team to work to create a custom sign for your home or office. Wood or acrylic with a vinyl, paint or stain finish, approximately 4′ x 8′ max in size. Alexandra Wilson won this item last year and had a custom logo sign installed in her brand new office space.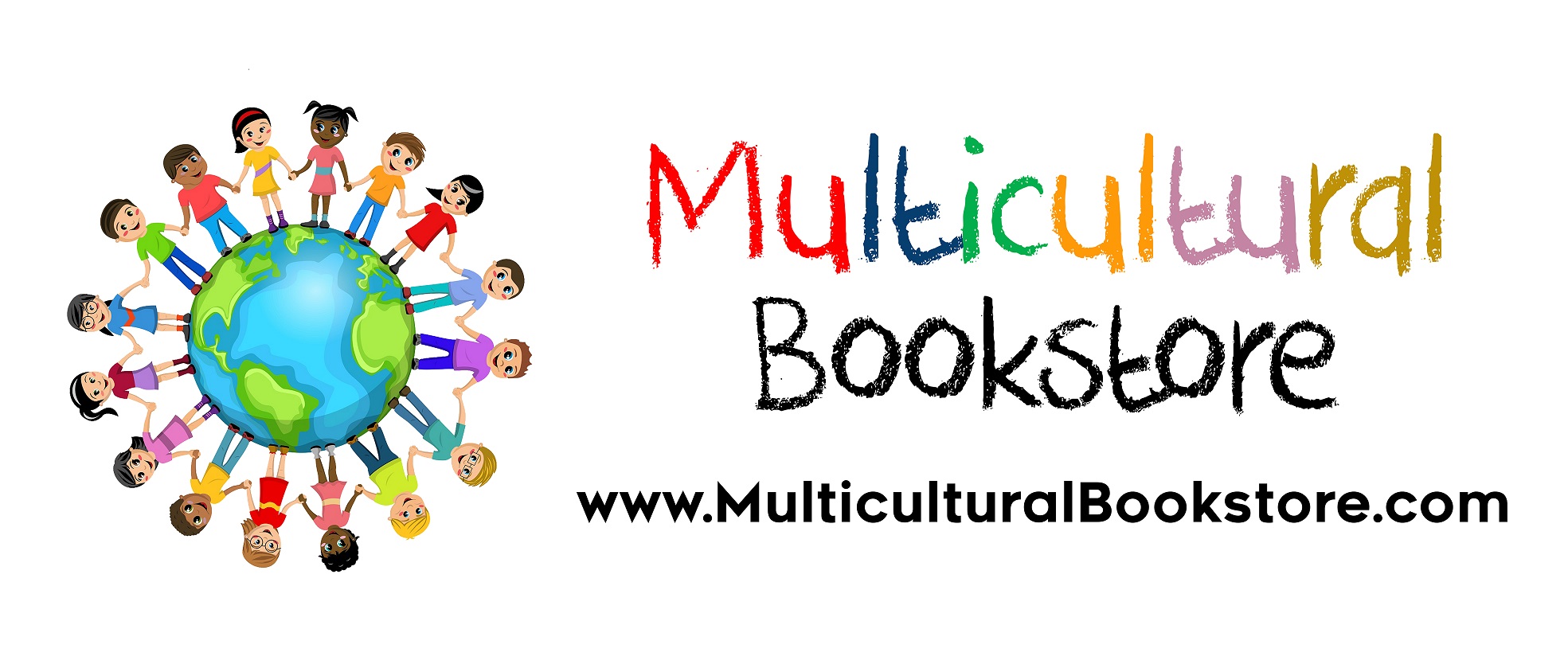 Book Basket
Tamarah Shiloh and the Multicultural Bookstore have filled up a book basket for kids and adults, including books on social justice.
A Private Spirit Tasting Event at The Factory Bar for 12 people
Gather your friends for a private spirit tasking at the Factory Bar in the eclectic Polka Dot room. Each participant will have a choice of three Tasting Flights. Food catering provided by Josh Surowitz.
Two pairs of Club Level SF Giants Tickets
Come enjoy some baseball by the bay!
Saturday April 30th (time TBD) Vs Washington Nationals (2), CL221 Row B (second row).
And, Saturday June 6th (time TBD) Vs Cincinnati Reds, CL221 Row B (second row).
Suggested opening bid, $250/pair.
Masquers Playhouse at Point Richmond, Season Tickets
Masquers Playhouse is a community theater in Point Richmond. They have been producing plays and musicals of the highest caliber for more than 60 years. Fran Smith has donated two season passes to the upcoming 5 show season.
Home Safe
Protect your belongings with this MXI biometric high capacity smart safe for some invaluable peace of mind.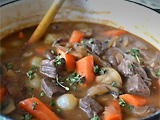 President's Dinner
Come enjoy views of the beautiful Carquinez Strait at Maison de Surowitz in Crockett. The four course dinner includes Beef Bourguignon, accoutrements, sweets, and a fine assortment of European wines. Limited to 6.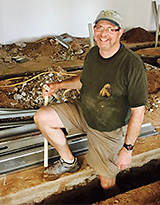 Rotary Bourbon Tasting
To continue the tradition and honor our friend who made each one of us feel special, we will be learning about and sampling unique bourbons. As always, the sampling will be accompanied by hors d'oeuvres for both the winning bidders and their designated drivers. Good for up to ten tasters.
Pickleball Y'all!
Enjoy an Intro Clinic led by Darlene Drapkin and Don Lau. Discover why pickleball is the fastest growing sport in the nation. We'll have you "pickling" in no time, in preparation for the upcoming BARSHEEP Pickleball Picnic Competition. And that's not all: top it off with El Garage Tacos and a cold one! 12 participants invited.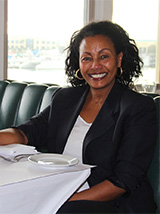 7-Course Dinner for 8, food by Menbere and Jean Yves
Our dear friend Menbere, the (former) owner of Saluté's Restaurant, will host a 7-course dinner with champagne and wine for 8 lucky guests. Desserts will be prepared by her dapper French husband John Yves of Galaxy Desserts. The dinner will take place in Menbere and Jean Yves' beautiful waterfront home by the Richmond Marina, with its beautiful view of the Bay.
4 Tickets for the Magic Lamp at the Newly Restored Presidio Theatre
Come visit the beautifully restored Presidio Theatre for its inaugural production, The Magic Lamp, a Christmas Panto based on the Aladdin tale. Panto is a traditional British holiday entertainment that combines slapstick humor, one-line zingers, outrageous characters and costumes, and send-ups of current events. The show runs December 10th – 31st. Visit
the Presidio Theatre website
for more information. Bonus: scenery built by Rotarians Chris Hammer, Santina Rohner Moran and the awesome crew of carpenters at Scenic Inc.!
Jose Cuervo Reserva de La Familia
Enjoy a bottle of Jose Cuervo Reserva de la Familia ("Family Reserve") that is the highest quality bottle made by Jose Cuervo. Bottled in limited amounts, and stored in a box that is itself a piece of art.
"Booze Basket"
Simon Ellis has generously donated a fine assortment of top-shelf liquors. They include: 750ml bottles of Makers Mark bourbon, Sauza Hornitos Tequila, Elijah Craig Small Batch Bourbon, Goldschlager Imported, Appleton Estate 12 yr. Old Jamaican Rum, and Jameson Black Barrel Irish Whiskey. Suggested opening bid, $125.
Bottle of Loch Lomond
Neat or on the rocks, you'll enjoy a glass of 12 year Loch Lomond scotch even more knowing it was bought for a good cause.
The Gift of Reading
Enjoy a title selected by Norm Lundberg, as well as one for a little one in your life, plus a $100.00 gift certificate to Barnes and Noble to pick a few books of your own.
Catahoula Journey Pack
Sip three coffees from local favorite Catahoula. The specific origins rotate throughout the year depending on which beans are the most fresh! Each coffee is wrapped in a compostable paper bag, and comes with an informative postcard on the coffee's origins and processing information! Great as a gift or for yourself. Each bag is 6oz.
Picayune Cellars Wine
Unwind with a bottle of 2017 Rive Gauche and one bottle of 2018 Chardonnay Platt Vineyard. Cheers!
Stylish Sunnies
A set of 8 pairs of stylish Quay sunglasses. Don't need 8 pairs of sunnies? Think again! Express yourself! A pair for any outfit! And any event! Whether you're out and about with friends, spending time with the fam, running errands, enjoying a date night, or chilling in sweats, a pair of these sunnies will have you feeling good!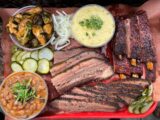 Central Texas Style BBQ
Enjoy Central Texas Style BBQ catered by Brandon Fong, owner, and operator of Primal Smoke Craft Barbecue. Offering a buffet-style party for 10-12 people. The menu includes: smoked brisket, pork spareribs, ranch beans, jalapeno cheese grits, cilantro lime coleslaw, pickles, onions, BBQ sauce and bread. Can be delivered within the SF Bay Area.
Meat Lovers BBQ Package
Do you have a hankering for barbecue? Satisfy your cravings with 1-Brisket, 1-2 packs of pork spareribs, and 5-6lb of pulled pork.
2021-22 Season tickets for the Kensington Symphony Orchestra
Celebrate the return of live classical music and support local musicians. This item consists of 2 adult season tickets to the four performances from the
Kensington Symphony Orchestra
at UUCB church in Kensington. The symphony is celebrating its 44th season. The first performance is Saturday, December 11th at 7:30pm and includes Eine Kleine Nachtmusik by Mozart, Divertimento for Brass and Percussion by Husa, Serenade for Winds by Strauss, and Dvořák Symphony Number 8. All performances are held at 7:30 p.m. at UUCB on Saturdays. The program dates are December 11th, March 5th, April 30th, and June 11th.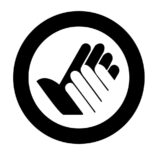 Two Tickets to the Berkeley Repertory Theatre
A two ticket voucher redeemable for any show in the 2021/22 season which includes exciting new talent, sharp political commentary, and exuberant music (excluding Swept Away, and special events with Mike Birbiglia and Fran Lebowitz). Learn more about the season at the
Berkeley Rep website
.