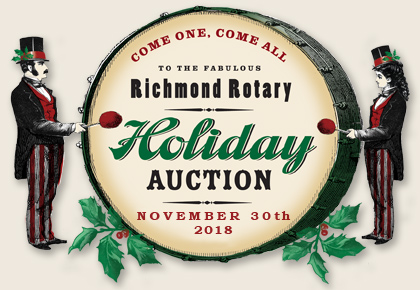 Holiday Gift Shopping That Benefits Your Community
You make the difference! Your contributions to our Holiday Auction raise the money we donate to local schools and community organizations (Which? See sidebar on Projects page). So join the band: come to the Auction, invite guests, and of course, bid on some of the fun and sometimes even useful items listed below. Check back to watch the list grow day by day.
We know that every Richmond Rotarian will want to pitch in. Please click the Post my Item button to send us your item's description, which we'll post on this page. Or if you prefer, click the Donate button to make a tax-deductible donation using PayPal or your credit card. We request a donation of $100 or more. Either way, your generosity helps to build a better community.
---
Have you joined the band?
We'll put a check next to your name after we receive your donation. Thank you!

100%

Ric Ambrose


Wally Arakozie


Alan Baer


Shana Bagley


Alan Blavins


Jan Brown


David Brown


Erle Brown


Tom Butt


Sid Chauvin


Herbert Cole


Hank Covell


Edgar DeLeon


William Dabney


Nick Despota


Darlene Drapkin


George Egan


Simon Ellis


Jerry Feagley


Jim Findley


Oscar Garcia


Josh Genser


Ethan Heinrich


Mark Howe


Felix Hunziker


Pam Jones


Liliane Koziol


Bill Koziol


Donald Lau


Jon Lawlis


James Lee


Norman Lundberg


Doris Mitchell


Henry Moe


Jeff Mulvihill


Al Nero


Gonzalo Ochoa


Cecilia Orozco


Darlene Quenville


Mey Saechao


Horace Stonework


Tamara Shiloh


Stacey Street


Josh Surowitz


Dan Tanita


Stanley Teaderman


Connie Tritt


John Troughton


Mike Winter
The Bottle of Muscatel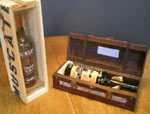 This original retail value of the bottle of Muscatel was around two bucks. But by now it has accrued a fundraising value of over $13,000! Had you bought $2 of stock in Microsoft 30 years ago, you wouldn't have done so well. Each year a member "invests" in Richmond Rotary's stock, increasing the bottle's accrued value and earning the honor of having his or her name memorialized in DynoTape on its package.
But note: you can buy it but cannot—must not—drink it. After purchasing this Holiday Auction tradition, the Bottle of Muscatel waits quietly in your closet, ready to step up to the auction block the following year.
Contractors' Lunch
Erle and Jonathon once again toss down the gauntlet. Can the Club's die-hards outlast one another despite the abuse to which they've subjected their bodies to over the years? Up to 10 people. Minimum bid $200.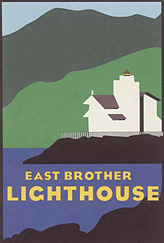 East Brother Lighthouse Dinner, Bed & Breakfast
East Brother Lighthouse, or more accurately a Light Station, is a beautifully restored California Victorian Lighthouse Dinner, Bed & Breakfast Inn perched atop an island in the strait that separates San Francisco and San Pablo Bays.
The lighthouse offers the rare combination of both a "lighthouse dinner, bed & breakfast" and an "island dinner, B&B," and is a unique California destination.Though only a ten-minute boat ride to the island, the lighthouse inn seems to be a world away from the lights of the nearby cities.Guests will also be treated to a full tour of the island, taking in all of the buildings. They'll be regaled with the history of the island and its life as a lighthouse up to the present day. Its value is $415. See www.ebls.org for more information.
Doreen's Cookies
Don't arrive at your holiday party empty-handed. This perennial favorite, 5-6 dozen scrumptious chocolate chip cookies in a festive wrapping, will delight a crowd of hungry revelers. They can be frozen (the cookies, that is).
Sid's Eggnog
As usual, the best elixir for loosening the bidding propensities and checkbooks of the annual auction participants. It has earned the title of BEST due to the failure of the competition to even show up !!! As anyone can attest, the beverage is priceless.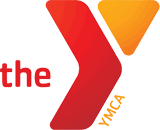 Here's to your Health in 2018
Certificate for 3 month Family Membership (2 adults and children in same household) at the Hilltop Family YMCA. Includes gym bag, water bottles, ear buds, t-shirt, and you are ready to go! $330 value.
A Mediterranean vacation
Sid and Zelpha Chauvin invite you to think big and exotic: 8 days and 7 nights on the isle of Crete. For your consideration, a 1 bedroom condo (sleeps 4) from May 18 to May 25, 2019. This includes lodging only, you must include your own transporation. For more information, visit
Creta Blue Suites
. Travel insurance up to $60 provided. No travel visa required, only passport.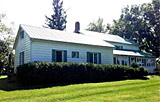 One week stay on the St. Lawrence River in Quebec
Jon Lawlis and Darlene Quenville would like you to go away…to an idyllic farmhouse located one hour west of Montreal, in St. Anicet, Quebec. Note that it is
only available in June or September
. This beautiful 100+ year old farmhouse is situated on 5 acres with historic 200-year-old barns. Located in St. Anicet, Quebec on Lake St. Francis on the St. Lawrence River. Beautiful views and waterfront access. Great for families. Click
here for pictures and full description
.
Wine-tasting for 6 at Riggers Loft
Enjoy a wine tasting for 6 at R&B Cellars winery and tasting room, Riggers Loft Wine Company, with winemakers Kevin and Barbara Brown. Taste 5 extraordinary wines accompanied by a gorgeous cheese plate and soak up spectacular views of San Francisco Bay! After your tasting, take a tour of the winery and learn some WWII history as you tour the building. Then experience history-in-the-making with sneak previews and tastings from select R&B Cellars barrels.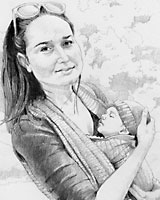 Portrait by artist Alan Blavins
A one-of-a-kind work that you'll appreciate forever: a framed pencil or oil painted portrait of yourself, your family, or you and your grandchildren. Our resident portraitist, Alan Blavins, will create this work from an emotionally charged photograph (high resolution, please). See examples of  Alan's painting and a pencil drawing made for
the family of Rotarian Jim Young
, now passed.
Irish Whisky Tasting
Josh Genser turns the spotlight on Irish Whisky for the 11th annual Richmond Rotary Whisky Tasting event. You will learn about the distilleries of the Emerald Isle and the methods that make their products among the finest in the world. As always, the whisky is accompanied by fine food for both the winning bidders and their designated drivers. Good for up to twelve tasters.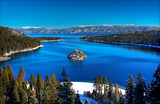 South Lake Tahoe House
Henry Moe offers this rustic, cozy and family-friendly South Lake Tahoe home, 3 bedrooms, 2 bathrooms, fireplace and a deck. Sleeps 6 comfortably. Fully stocked kitchen, TV's, wifi and propane BBQ on the deck. 5 minutes to the Lake, 10 minutes to Heavenly Valley Ski Resort and 15 minutes to stateline, casinos, gondolas and Heavenly Village Shopping Center.
Beautiful Home in a Gated Community In Guadalajara
James Lee offers a gorgeous, modern 4,000 sq. ft. home with a built in BBQ garden roof. Seven days, 4 beds, 4 baths. The gated community has a full amenities such as full size pool, two grass tennis courts, full basketball court, soccer field, gym, game room, and skateboard ramp. Only 10 miles to downtown Guadalajara, Mexico
Hike around Angel Island
Connie Tritt invites Rotarians to join her and a guide for a hike around Angel Island. You'll learn about the history of Angel Island, from its earliest inhabitants, the Coast Miwok, up to the 20th century, when immigrants were housed at the Station before being sent to facilities on the mainland—all the while enjoying fantastic views of the San Francisco Bay.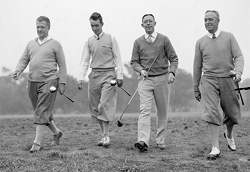 Foursome at Richmond Country Club
A foursome at one of the most beautiful courses in the Bay Area, donated by the Richmond Country Club. Stacey Street, who requested the donation from the RCC, asks that you observe the dress code shown on right.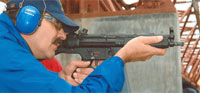 A hands-on introduction to firearms
Ever wonder how it feels to shoot a gun? Curious about the difference between a revolver and a pistol? Then this experience is for you. We will spend an hour reviewing terms, handling, inspection, loading and unloading, and the basic of shooting: sight picture, squeeze trigger, stance and breathing.
We will then proceed to the Richmond Rod & Gun Club's 25 yard range. There you will have the opportunity to shoot a variety of handguns. They include a 2 different semi-automatic pistols, a 10/22 rifle, and 2 different revolvers. This item includes range fees, eye and ear protection, targets and all ammunition. Last year we started at 9 AM and ended at 12:30 PM.
Note: persons convicted of any felony, certain misdemeanors or subject to a restraining order are NOT eligible to participate as it is a criminal offense for any such person to handle a firearm.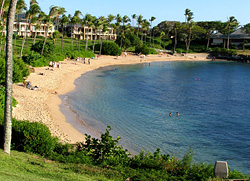 Vacation stay in Manzanillo, Mexico
Enjoy a fun-filled week at Jerry Feagleys private condo in Manzaniillo, Mexico, near the famed Las Hadas Hotel, where the movie
10
was filmed.