Holiday Gift Shopping That Benefits Your Community
You make the difference! Your contributions to our Holiday Auction raise the money we donate to local schools and community organizations (Which? See sidebar on Projects page). So join the band: come to the Auction, invite guests, and of course, bid on some of the fun and sometimes even useful items listed below. Check back to watch the list grow day by day.
We know that every Richmond Rotarian will want to pitch in. Please click the green Post Item button to send us your item's description, which we'll post on this page. Or if you prefer, click the yellow Donate button to make a tax-deductible donation using PayPal or your credit card. We request a donation of $100 or more. Either way, your generosity helps to build a better community.
| | |
| --- | --- |
| | |
---
Have you joined the band?
We'll put a check next to your name after we receive your donation. Thank you!

65%

Menbere Aklilu


Carey Hawkins Ash


Alan Baer


Santa Baer


Brion Beetz


Alan Blavins


Jan Brown


David Brown


Erle Brown


Tom Butt


Sid Chauvin


Herbert Cole


Hank Covell


Nick Despota


Darlene Drapkin


Shawn Dunning


George Egan


Simon Ellis


Brandon Evans


Brian Fay


Gerald Fay


Jerry Feagley


Jim Findley


Oscar Garcia


Yenny Garcia


Tiffany Harris


Ethan Heinrich


Tom Herriman


Mark Howe


Felix Hunziker


Kenneth Hurst Sr.


Pam Jones


Liliane Koziol


Bill Koziol


Don Lau


Jon Lawlis


Mac Lingo


Norm Lundberg


Melinda McCrary


Doris Mitchell


Henry Moe


Jeff Mulvihill


Gonzalo Ochoa


Cecilia Orozco


Darlene Quenville


Nakele Rechenauer


Joshua Rosales


Mey Saechao


Horace Stonework


Tamara Shiloh


Fran Smith


Stacey Street


Josh Surowitz


John Troughton


Aaron Winer


Alexandra Wilson


Mike Winter
The Bottle of Muscatel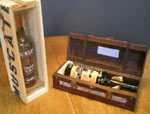 Once upon a time the retail value of a bottle of Gallo Muscatel was around two dollars. But today "The Bottle" has accrued a fundraising value of… well we don't know. We're pegging it at around $14,000! The concept is as simple as it is beguiling: each year a Rotarian invests in the venerable object, increasing its total generated value and earning the high honor of having his or her name memorialized in Dymo tape on the bottle.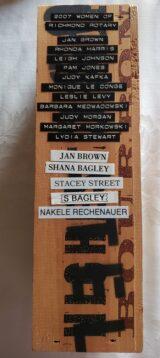 The Sister Bottle
Unlike the Bottle of Muscatel, The Sister Bottle—this year, Turkish brandy—is meant to be enjoyed socially by those discerning persons who possess it. Each person who contributes to its purchase—in 2021 it was Nakele— earns the high standing that comes with having their name embossed (yes, Dymo tape) on the outer box. If that is not a form of immortality, the word has no meaning.
Contractors' Lunch
Erle and Jonathon once again toss down the gauntlet. Can the Club's die-hards outlast one another despite the abuse to which they've subjected their bodies to over the years? Up to 10 who wrestle with the same question. Minimum bid $200.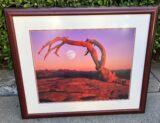 Ansel's Tree by E Chavez
Elaina Genser, Josh Genser's widow, has graciously donated an art piece on behalf of her mother-in-law, Clara-Rae Genser, who passed away a couple of weeks ago. This large framed art piece, 42×36, called Ansel's Tree by E Chavez, is dated 2001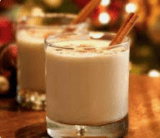 Infamous Eggnog
Sid Chauvin again contributes his 'Magical Elixir' for which no description can do justice. One must partake to understand and enjoy!!
Doreen's Cookies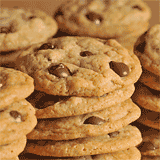 Don't arrive at your holiday party empty-handed. This perennial favorite, 5-6 dozen scrumptious chocolate chip cookies in a festive wrapping, will delight a crowd of hungry revelers. They can be frozen (the cookies, that is).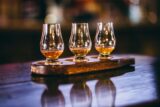 Josh Genser Memorial Whiskey Tasting
Jim Becker has graciously decided to continue the Rotary tradition, started by Josh Genser. The event explores the various beverages called "whiskey". You will taste 6 premium whiskeys, along with tasting notes and scoring sheets to select the 2023 "winner". Dinner is included for you and your designated driver too. A banana is 105 calories. A shot of Whiskey is 80 calories. Choose wisely. $200 per person.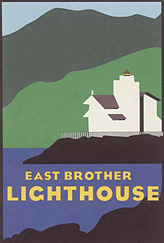 East Brother Lighthouse Dinner, Bed & Breakfast
East Brother Lighthouse, or more accurately a Light Station, is a beautifully restored California Victorian Lighthouse Dinner, Bed & Breakfast Inn perched atop an island in the strait that separates San Francisco and San Pablo Bays.The lighthouse offers the rare combination of both a "lighthouse dinner, bed & breakfast" and an "island dinner, B&B," and is a unique California destination. Guests will be treated to a full tour of the island, taking in all of the buildings. They'll be regaled with the history of the island and its life as a lighthouse up to the present day. Its value is $415. See www.ebls.org for more information.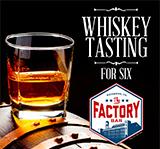 Whiskey Tasting for Six Hosted by The Factory Bar
Six seats are available for this exclusive Whiskey Tasting in the Polka Dot Room at the Factory Bar. Thanks Tom and Michelle. Bidding will start at $100 per seat.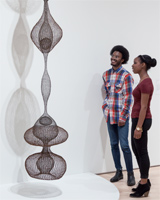 Tour at SFMOMA
Nick Despota is an official guide at the San Francisco Museum of Art. He is offering a private tour of a contemporary art exhibit at SFMOMA. Since the calendar of exhibits changes over the course of the year, we'll choose the specific tour when we know when it will take place. That will be determined by the 6 people who sign up for a 90-minute tour. Admission tickets to the museum are included.

Case of Teaderman Sauvignon Blanc 2012
Don Lau has generously donate a case of Teaderman Sauvignon Blanc for the auction block. Teaderman Vineyards 2012 Sauvignon Blanc, grown in the heart of Napa Valley's Oakville American Viticultural Area, represents one of the most distinctive Sauvignon Blanc vintages on record. Delicate peach, apricot and Meyer lemon open on the nose, accented with intriguing floral hints. On the palate, notes of vanilla, smoke and honey from aging in French oak balance the bright fruit and carry over a long, creamy finish. This wine is delightful with oysters on the half-shell. Crisp acidity also makes it a favorite partner for cheese plates, as well as main courses with grilled salmon or roasted vegetables.
Weekend Stay in Point Richmond
Enjoy a weekend getaway without having to go far from home, donated by Jerry Feagley. You'll feel like you're on vacation in this spacious waterfront home with a hot tub, a large chef's kitchen, gas log fireplace and jacuzzi tub. Three bedrooms, sleeps up to 6 guests.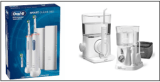 In honor of Dr. Daniel Tanita, Oral B Smart Clean Electric Toothbrush and Waterpik Evolution Waterflosser
A box set of dental hygiene products are offered to celebrate and honor the dental services that Dr. Daniel provided to so many members of our community over the years. Dan was a Richmond Rotary member for almost 40 years and served as President in 1993-94 and started the Peres free Dental Clinic in 1998. Valued at $190.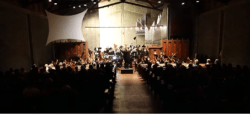 Season Tickets to Kensington Symphony
The Kensington Symphony Orchestra presents the vitality of the classical and modern orchestral repertoire through the talents of local musicians in Contra Costa County. All performances are at the historic UUCB Church in Kensington. Visit KSO's website to learn about programs for the 2023 season. Thank you, Nakele!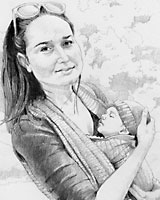 Portrait by artist Alan Blavins
A one-of-a-kind work that you'll appreciate forever: a framed drawing of yourself, your family, or you and your grandchildren. Our resident portraitist, Alan Blavins, will create this work from a high-resolution photograph. Limited to three portraits.
Pickleball Y'all!
Enjoy an Intro Clinic led by Darlene Drapkin and Don Lau. Discover why pickleball is the fastest growing sport in the nation. We'll have you "pickling" in no time, in preparation for the upcoming BARSHEEP Pickleball Picnic Competition. And that's not all: top it off with El Garage Tacos and a cold one! 12 participants invited.
Lau's Luau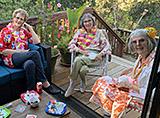 Join us for the 64th Anniversary of Hawaii becoming the 50th State. The party will take place on August 19, 2023. Enjoy cocktails, "pupus" (appetizers) and dinner and a great time. The party will be at Don's Hale (house).  Support will be provided by Don's menehunes (helpers) Henry and Carolyn Moe.
Lake Tahoe House
Treat yourself to a South Lake Tahoe vacation. Explore the half a dozen wilderness areas and national forests, get ready to lace up your boots and hit the beautiful Lake Tahoe and Truckee hiking trails. Donated by Jerry Feagley.
The gift that keeps on giving
Aaron Winer offers a gift that is sure to lift holiday spirits: a 4-pack gift set of select types of Patron Agave Tequila. Suggested opening bid of $150.
Entertaining during the holidays?

Every party or dinner can be extra special when you serve beautifully garnished food. "Garnishing Made Easy Book and Kit" gives you everything you need to produce your stunning edible work of art is in this complete kit. Suggested opening bid $25. And the Santa Fe 4 Piece Serve Set by Laurie Gates, which includes a Chip'n Dip Covered Warmer. Designed and manufactured by Laurie Gates of California. Suggested opening bid $50.
Tickets to Masquers Playhouse

Masquers Playhouse, a community theater in Point Richmond, has been producing plays and musicals of the highest caliber for more than 60 years. Its president and valued Rotary member, Fran Smith, is offering two season tickets to one of its lively performances in the 2023 season.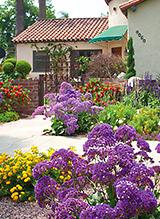 Landscape Consultation
Professional landscape designer Diane Bloom invites you to pick her brain for 1.) An evaluation of your landscape with recommendations that focus on possible problem areas; 2) specific recommendations regarding plant and soil needs. 3) a selection of plants to replace those "bare spots;" 4) Information about plants and security/fire issues, 5) Advice about garden planning and phasing work to be cost effective. Diane "encourages the use of California natives and Mediterranean plants that are drought-tolerant, the creation of habitat gardens, and edible gardening." Bidding for a 2-hour consultation starts at $150.
Woodford Reserve Kentucky Straight Bourbon Whiskey
Simon Ellis donates this Woodford Reserve Kentucky Straight Bourbon Whiskey in a gift box with a limited addition glass. Perfect gift for a bourbon lover. Suggested opening bid: $30. Simon also donates the following two bottles.
Johnnie Walker Black Label Scotch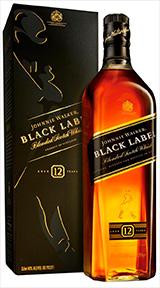 A great gift for a friend (or yourself), this classic 12 Year old Scotch Whisky is the standard for other scotch's to strive to achieve. Suggested opening bid $60.
Seventy Two Straight Bourbon Whiskey
Seventy Two Bourbon is made from a mash of 80% white corn and 20% rye, which provides an excellent balance of sweetness and spice. Seventy Two delivers a rich, complex whiskey with considerable depth and a long, silky-smooth finish. A woody, spicy craft Bourbon for cocktailing. Suggested opening bid $25.
Ribs and Rum
Santa and Alan Baer will host a dinner at their home that features Santa's Fabulous Ribs coupled with Madagascar Rums and alcohol from around the world provided by Liliane Koziol. Enjoy an evening of finger licking good ribs, exotic drinks MLA and excellent company.
Monet Framed Print
Karen DiDomenicis has donated a classic art piece, Sailboats on the Seine by Monet. Valued at $225.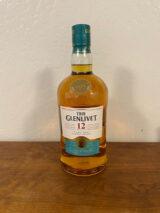 Glenlivet 12 year
Norm Lundberg has donated a fine bottle of Glenlivet single malt Scotch. The Glenlivet 12 Year Old "Double Oak" has a golden appearance with irregularly runny beading. Known for its nose of sickly sweet honey, fruit compote with peaches and apples, cardboard, along with a sharp but faint glue note, soggy pie crust, and white clover. In the mouth, it is more of the same with cardboard, wet pie crust, the flavor of an old-fashioned copper penny, vague fruity notes, as well as malted milk balls. The finish is short with a diffuse malty note, and salted cashew. Valued at $102.
Booze Basket
Nakele has generously donated a fine assortment of top-shelf liquors that she picked up at last year's auction. They include: 750ml bottles of Makers Mark bourbon, Sauza Hornitos Tequila, Elijah Craig Small Batch Bourbon, Goldschlager Imported, Appleton Estate 12 yr. Old Jamaican Rum, and Jameson Black Barrel Irish Whiskey. Suggested opening bid, $125.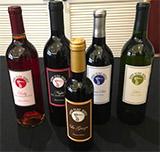 Bard Clan Wines
Jim Findley brings to you a unique selection of wines from the Richmond-based Bard Clan Wines. 6 bottles including their multiple award winning Cabernet Sauvignon, a Rose from Merlot, and the 'Heron collection' with blends of Merlot and Cabernet, a light apple blended with Chardonnay wine, and a delicious port-style dessert wine. Value: $140
Assortment of Quality Wines
Add a collection of mixed wines to your cellar! Included are a 2016 DeLoach Vineyards Russian River Pinot Noir, 2017 Bird Rock Cabernet Sauvignon, 2019 Sonoma Cutrer Chardonnay and a 2019 Bonterra Cabernet Sauvignon. Approximate value: $95
Two pairs of Club Level SF Giants Tickets
Brian and Gerald Fay once again offer a great gift for Giants fans. Baseball by the bay! Dates to be announced. The seats are excellent: Club Level section 221 Row B. Suggested opening bid, $250/pair.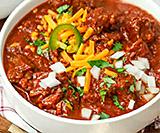 Couch Potato Special
Jan and Byron Brown invite you to get off your couch and come to theirs! We will be serving Texas Chili, beer, wine and soft drinks and a Golden State Warrior Playoff Game on the tube. Playoffs begin the week of April 15, 2023. We'll arrange a date and tip-off time when the Warriors schedule is a sure thing.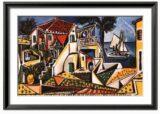 Picasso Framed Print
Karen DiDomenicis has donated a framed print of Mediterranean Landscape by Picasso. Valued at $140.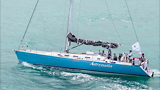 Fleet Week Sail
Mark Howe invites you to watch the Fleet Week air show from the water on his sail boat, lunch and drinks provided. Past acts included the Blue Angels, trickster bi-planes, parachuters, and big jets. The likely date is the first or second Saturday in October. Limited to 8 guests.
Custom Dimensional Sign or Cutout

Let Scenic Inc. put their tools and team to work to create a custom sign for your home or office. Acrylic with a vinyl, paint or stain finish, approximately 4'X8' max size. Scenic has made signs both for Don Lau and Josh Surowitz. Thanks Santina and Chris!
Computer Consulting
Mac Lingo will relieve your computer woes with fixing, education, and programming.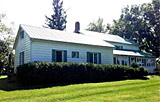 One week stay on the St. Lawrence River in Quebec
Jon Lawlis and Darlene Quenville once again offer an idyllic farmhouse located one hour west of Montreal, in St. Anicet, Quebec. This beautiful 100+ year old farmhouse, situated on 5 acres on the St. Lawrence River, offers stunning views and waterfront access. Great for families. Available for one week in June or September, to be determined. Click here for pictures and full description.
Las Vegas Getaway
Vegas Baby! Tiffany offers a 3-4 day great getaway to the Grandview timeshare at Las Vegas. (flight and transportation are NOT included) Fully furnished 1BR with a full kitchen and tub (whirlpool tub available upon request). It also has the fabulous SouthPoint Casino across the street and the strip is less than 10 minutes away!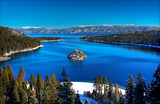 South Lake Tahoe House
Henry Moe offers this rustic, cozy and family-friendly South Lake Tahoe home with 3 bedrooms, 2 bathrooms, fireplace and a deck. Sleeps 6 comfortably. Fully stocked kitchen, TV's, Wi-fi and BBQ. 5 minutes to the Lake, 10 minutes to Heavenly Valley Ski Resort and 15 minutes to the state line, casinos, gondolas and Heavenly Village Shopping Center.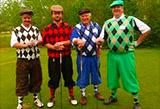 Foursome at the Richmond Country Club
Your outfit may not be as stylish as the ones sported by these guys, but that's no reason not to bid on and enjoy this foursome at the Richmond Country Club. Thanks, Don!
Foursome at the Berkeley Country Club in El Cerrito
Formerly known as the Mira Vista Country Club, this course remains one of the most scenic in the Bay Area regardless of its name. Treat your friends or relatives to a memorable day on the greens. Thank you Alan Blavins for this generous donation.
Heads-up, sports fans!
Aaron Winer is donating a "Sports Greats" wall hanging," which features photos, signatures and motivational slogans. Includes Jordan, Gretzky, Payton, Robinson and Ali. Suggested opening bid: $100
Personalized Emotional Intelligence Assessment & Coaching Session

Shawn Dunning offers a tool he uses with many of of my leadership coaching clients to help them understand and improve upon emotional intelligence. Gift includes one assessment (conducted online), a personalized report, and a 1-hour coaching session. Learn more here. Full size image of emotional assessment model here.
Abstract painting by Ugandan artist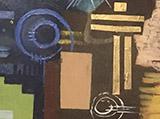 Tom Herriman collects the work of African artists. He is donating this original abstract oil painting by a well-known Ugandan artist, Yusuf Ssali. 39" x 39' acrylic in canvas. Detail on right. View full enlarged painting here.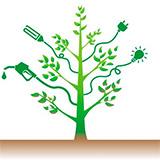 Learn About Biofuels in Richmond and the Bay Area
Join Oscar for lunch to learn about biofuels production in Richmond and other parts of the Bay Area. Suggested opening bid: $50.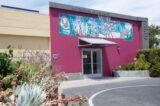 NIAD Tour and Cocktails
Meet Karen DiDomenicis and Amanda Eicher at NIAD with six guests for a private tour of NIAD's studio and galleries, with cocktails and light bites in their garden oasis on 23rd Street! NIAD Art Center is a fine arts studio and gallery program promoting creative expression, independence, dignity, and community integration for and with people with disabilities, and they are celebrating 40 years in Richmond this year. Tour includes a look into NIAD's woodshop, recently renovated with funding support from Richmond Rotary!  Suggested bid: Six (6) guests at $50 per guest.
Chevron Refinery Tour
Get a personalized tour of Chevron Richmond with a boxed lunch picnic or lunch in our new cafeteria. Suggested amount of opening bid: $200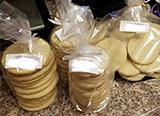 Gift Basket of Teacakes, Tea, and More
Terra's Teacakes will be donating a gift basket that includes a dozen of her delicious teacakes, teabags, and a cup to enjoy your hot tea/coffee during these cold winter months! There also may be something extra included =) Thanks, Tiffany!
7-Course Dinner for 8, food by Menbere and Jean Yves
Our dear friend Menbere, the former owner of Saluté's Restaurant, will host a 7-course dinner with champagne and wine for 8 lucky guests. Desserts will be prepared by her dapper French husband John Yves of Galaxy Desserts. The dinner will take place in Menbere and Jean Yves' beautiful waterfront home by the Richmond Marina, with its beautiful view of the Bay.
Perfusion Vineyard Wine Tasting
Twenty thirsty Rotarians and friends will have have a delightful afternoon at Perfusion Vineyard an estate vineyard in Wildcat Canyon. Their wine tasting will be accompanied with a cheese platter as they enjoy this painteresque estate. $50 per person 20 spots available. Thank you, Cecilia!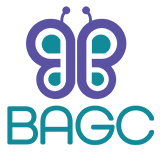 Mystery Beauty/Skin/Hair Care Box
Bay Area Girls Club will be donating a box full of goodies from luxury beauty manufacturers like Oaui, Sephora, Becca, and more! But you can't see what's inside until buy… Surprise!! Thank you, Tiffany.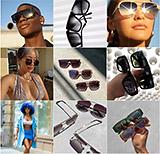 A Collection of Quay Stylish Sunglasses
May Saechao scores big points for imagination for this item: Sunnies that will make you feel like the biggest, baddest, boldest version of you! A pair for every occasion, whether you're traveling for the holidays, out and about with friends, spending time with the fam, enjoying a date night, or running errands! Stay looking fresh and high class with these shades and accessories!
* A dozen pairs of sunglasses from Quay.
* 12-piece organizer display case.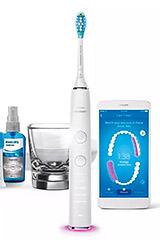 Philips Sonicare Electric Toothbrush
Dr. Josh Rosales is thinking about your oral hygiene. He donates a Philips Sonicare DiamondClean electric toothbrush that connects to the Sonicare smartphone app via Bluetooth to give customized real-time feedback about your brushing habits. The brush and app time your brushing for the recommended 2 minutes and alerts you if you are brushing too hard. The Sonicare app will also highlights missed areas, and directs you to missed spots for 100% coverage. Includes 3 smart brush heads, 1 tongue brush, charging stand, USB charging travel case.