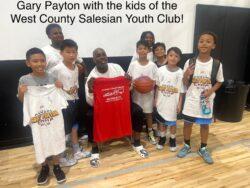 Richmond Rotary is proud to support these 2 Summer Programs:
West County Salesian Youth Club – Gary Payton Basketball Clinic. Thanks to WCSYC Executive Director Steve Alameda for the pictures.
2023 Freedom School sponsored by Easter Hill United Methodist Church – Juneteenth celebration and Oakland's "Pump It Up" program. Thanks to Executive Director Felicia Phillips for the pictures.
Continue reading →