The Flywheel

Archive issue
NEXT MEETING: November 9, 2012
The Wit and Wisdom of Abraham Lincoln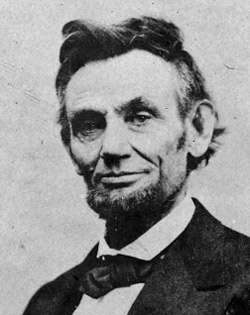 Abraham Lincoln is arguably one of the most admired US Presidents. Arnold Kunst, a life-long teacher and now in retirement as a public speaker, gave his first Lincoln presentation in high school and has been fascinated by the man ever since. Last year, Kunst published a book, "Lincoln 365: A Primer on Patriotism as Lived by Abraham Lincoln". In this Rotary talk, Kunst shows us that, when a man is as comfortable in his own skin as Lincoln was, there's always a touch of humor to his wisdom (and vice versa).
MEETING OF November 2, 2012
Welcome
President Jim Young brought the full house to order—excellent turn-out today—with a warm welcome to all. Ren Partridge led us in the pledge today, and Stoney asked for a moment of silence for "Peace and Freedom on Earth".
Sunshine Report
Erle Brown and John Nicol are doing well according to Hank Covell.
Announcements
• The 2012 Holiday Auction is upon us! Now is the time to post your auction item on the Holiday Auction page of this website. Have you already decided what you're giving? Then there's no time like the present.
All members are expected to donate an item. Recent past auctions have demonstrated that social events for members are very popular. Fellowship is the backbone of Rotary. For example Heather Kulp and husband Barry are planning a South African BBQ, complete with exotic delicacies.
• Mark Howe, always a glutton for punishment, wants to get a group together to finish installing the Whirley Crane and get it painted. Anyone want an Egret nest – only 3' in diameter and occupied part time? This will be hard work, somewhat dangerous and take a long time to complete. Our goal is to finish it by the end of next year. Things are looking up in this area of the Point Potrero Marine Terminal but the Whirley Crane is in bad need of some lipstick.
• Stoney is planning the Richmond/El Cerrito Rotary Clubs' Christmas Party, a real extravaganza judging from his preview. Both a dance band and a choir are booked for the gala event. The gala will be held on December 15th, starting at 6:15 PM at the Richmond Country Club. The cost is $150 per couple, or $75 for individuals. Give your checks to David Brown.
• Do you have a friend or colleague who might make a good Rotary member? Why not invite him or her to another social gathering, Happy Hour Lite, which will take place this Wednesday, November 7th at 5:00, at the Mallard Yuppie Bar (a first class joint) on San Pablo, in Albany. (Drop the word "Yuppie" if you're looking it up on Google.) Bring potential members.
Special Event
Michelle Itagaki was awarded her Blue Badge today. Congratulations, Michelle!
Recognitions
Happy and Sad Dollars
• Josh Surowitz was disappointed in the Tigers performance at the World Series, Ya Think? Go Giants!
• John Wilson was happy "as a pig in the sunshine" to see Sid back to the club.
• David Brown, a diehard Giants fan, was disappointed that the Series was not won in San Fran.
• Heather Kulp had dollars, both happy and sad, about the events surrounding hurricane Sandi. An East Coast transplant, she was relieved to hear that none of her family or friends suffered too badly. However, she reminded us that thousands of people weren't so lucky. The devastation, and the loss of life and property, continue.
• Alan Blavins caught a 120 pound fish on his recent trip to South America. This is not a fish story. He passed around the pictures to prove it. Watch for a presentation by the English Angler in the near future.
Norm's Nonsense
It was only her second date with the diehard baseball fan, and Jane was a little nervous. It was her fault they arrived at the stadium a full hour after the game had begun. Taking her seat, Jane glanced up at the scoreboard. It was a tight pitcher's battle, bottom of the fifth, 0 – 0.
"Look, Charlie," she exclaimed in relief, "we haven't missed a thing!"
PROGRAM
Richmond Rotary's Role in the new Rotacare Clinic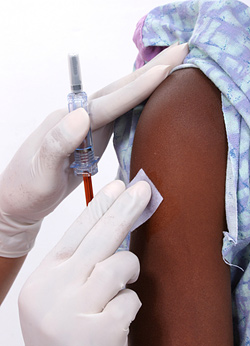 The Executive Director of Brighter Beginnings, Barbara McCullough, outlined the progress in establishing a RotaCare Clinic in downtown Richmond. Brighter Beginnings and a group of Rotary Clubs are funding a Rotocare Clinic at the Brighter Beginnings. The clinic will serve un-insured West County Residents on Tuesday evenings once a week from 4-8 PM.
The clinic is currently under construction, with total construction costs estimated at $70,000. Their annual budget is around $100,000. All of the professional medical staff are volunteers.
Medical professionals from Kaiser, Sutter and other medical facilities will be staffing the clinic. The clinic is still looking for volunteer electronic health records administrative people. They also are looking for people to provide food on Tuesday evenings. Maybe that is where we can help.
An initial Open House is scheduled for 12/6/12 from 5-7PM. They are located at 2727 Macdonald in Richmond and the Grand Opening is scheduled for 1-14-13.
A group of stalwart Richmond Rotarians are volunteering to provide food for the staff on Tuesday evenings, for a month. Following a rotating schedule, other participating Rotary clubs will cover remaining months. For more information, or to find out how to contribute your time to the project, please contact EJ Shalaby.
– Rotating scribe, Mark Howe