NEXT MEETING: December 20, 2019
Club Assembly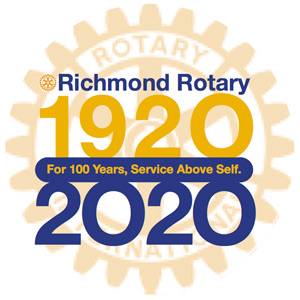 This Friday we'll have a lively conversation about the coming year, following the format of our periodic Club Assemblies. This coming year is very special: we will celebrate the 100 year anniversary of Richmond Rotary. So at this gathering we'll talk about our plans for our Centennial Celebration—check out the calendar of Upcoming Events here.
The Club Assembly is also an opportunity to review the accomplishments of the past year and float ideas you may have for other projects and activities in the coming year. We look forward to seeing you all there.
ANNOUNCEMENTS
Success! Thank you Holiday Auction team, donors and participants for your generosity!
Rotary Lite meets the third Tuesday (this Tuesday, Dec. 17) from 6 – 7 PM at El Agave Azul
Our board meets before Rotary Lite from 5 to 6 PM at El Agave Azul
Our next meeting this coming Friday is our Club Assembly – getting ready for the next 100 years!
Mac Robinson announced a special thanks of appreciation to all who so generously contributed to the BBQ Bahamas Benefit at the home of Alan & Santa Baer in October.