The Flywheel

Archive issue
NEXT MEETING: April 26, 2013
Club Assembly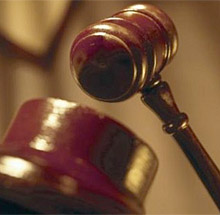 This is the quarterly Club Assembly, an open-forum opportunity to review Club priorities and projects, to discuss the merits of new initiatives, and to generally opine on topics that contribute to a strong, healthy, and enjoyable Club environment. Y'all come!
At the request of the Board of Directors please do not bring guests.
MEETING OF April 19, 2013
Welcome
President Jim welcomed everyone to the Relatively Rambunctious, Rarely Reclusive, Reasonably Respectful, Remarkably Resolute, Radically Generous Richmond Rotary Club.  Bill Koziol led us in the Pledge to the Flag. Herb Cole gave the invocation asking for Peace and Freedom on earth. President Jim gave the thought e day, reflecting on "Does art reflect life or does life reflect art?
Visiting Rotarians
There were no visiting Rotarians today
Rotarians with Guests
There we no Rotarians with guests.
Announcements
Mike Winter had an announcement from Kathleen Kelman. Henry Kelman's celebration of life will be May 11th at La Strada Restaurant from 2 to 6pm.
      Richmond Tales Family Festival is tomorrow Saturday April 20th at Civic Center Plaza
a.       Still need Rotarians to person our booth in the afternoon from 1-3:30
b.      This a big opportunity to introduce Rotary to people in Richmond that don't know we are here and would like more information about i. Our club and our projects ii. Peace and Ambassadorial Scholars iii. Tickets and promotion for Lost Secrets and Rotary
a.       We have handbills and poster in English and Spanish. Please display them in your businesses. The Flywheel Project page for Lost Secrets is live and has all the information you want to know
Have you bought your tickets yet?
Special volunteer needs for the play at the East Bay Center
a.        Sunday rehearsal chaperones every Sunday except Mother's Day untl opening night 56/17.
b.      Thanks Don Lau and the Y for covering chaperones on 4/14
c.       Other play needs:
i.       Costume and prop scroungers
ii.      Costume experts like Shelly Lau, who can find specific period outfits
iii.      Sewers who can alter clothing for actors
iv.      Heavy duty sewing machine on loan
v.       Box office workers to staff with Linda and usher for each of the 6 nights of the show.
vi.      See President Jim
 Board of Directors meeting Taking Care of Business
a.       Renewed membership in Richmond Chamber of Commerce
b.       Approved a Rotary Global Grant of $3000 for the Pondicherry Indai School Improvement and Hygiene Progem
c.       Approved new language in the Rotary bylaws addition for a new Non Discrimination clause. This will be voted on next week.
 A reminder that next week April 27th is the Barbeque and party at Mark Howe's home from 3pm to 8pm.  Hosted by Mark and Stoney
 A reminder for the Lacy Dalton fundraiser May 2nd at Freight and Salvage in Berkeley
 Mark your calender for Cinco de Mayo, which coincidentally is on May 5th.  We will have a booth and will be selling tickets to Richmond Tales, books and water.
 Remember the Bocce Ball Tournament in Martinez, June 8th all day. Pam Jones and Rafael Madrigal have teams.
 Please sign up for Rotary Night at the A's.  It is a fireworks game, Saturday August 31 6pm game time, 3:30 is the tailgate party with hot dogs and chicken.  It will be a fun time for all.
 Jan Brown is once again doing the Teen Mom Project at Richmond High. This year there are 31 mothers, fewer than previous years, which is a good sign. Nick Despota is helping to coordinate the program.  The packets to will be put together on Saturday, June 1st.  Thanks to Dan Tanita for donating, toothbrushes, paste and floss and also to the Lions Club for their donation. If you would like to write an encouraging note to the moms, it would be appreciated.
Recognitions
Happy and Sad Dollars
President Jim had a happy dollar because the Community Policing in the city of Richmond has shown that Richmond is no longer  a desirable destination for recent parolees from San Quentin.
Joe Bagley had happy dollars just to be at the club – A big thank you to Joe for the excellent cutouts of the models of the characters from Richmond Tales that will be used as a display at the Festival!
Norm's Nonsense
Mother Teresa died and went to heaven. God met her and asked if she was hungry. Mother Teresa said, "I could eat," so God opens a can of tuna and some rye bread and they share it. As she ate, Mother Teresa looked down into Hell and saw the people there eating huge steaks, lobsters, expensive wine, flaming desserts. Mother Teresa said, "I'm really glad to be in heaven, God, but why do we just eat tuna and rye bread while down in Hell they're eating like kings?" God said, "Well, for just two people, why bother to cook?"
PROGRAM
The Eastshore State Park
Tom Waller introduced our guest speaker Patricia Jones, Executive Director of Citizens for East Shore parks. She gave us an interesting story behind and updates about the Eastshore State Park, which came into being in December 2002 after 7 years of work on the part of Citizens for East Shore Parks.  The park stretches 8.5 miles from the foot of the Bay Bridge in Oakland through Emeryville, Berkeley, Albany to Richmond at Pt. Pinole Regional Park and the Richmond Marina. We are blessed in Richmond to have 32 miles of shoreline,  more than any other Bay area city. With protection and restoration Richmond's shoreline could be the crown jewel of the Bay area. So why is important to preserve open space.? We need open space to refresh ourselves and maintain our quality of life.  Think of Central Park in New York and Golden Gate Park in San Francisco. We also need to protect the public lands from industrial pollution that is prevalent around the Bay. CESP is working to acquire additional land that will add to the park area. These include Bruener Creekside, the Freethy property and the Murray property. She mentioned that the Rod and Gun Club is off limits for the parks. How can we help?  By supporting the purchase of land for parks. Saturday April 20 is Earth Day and there is an event at Wildcat Creek and April 27th is an event regarding the Watershed project at the Albany Shoreline.  Thanks for the information on the shoreline that is literally in our back yard.
Next week:  Club Assembly
Open mic to discuss club issues.  Be there or be square.
At the request of the Board of Directors please do not bring guests.
Rotating Editor Dan Tanita