The Flywheel

Archive issue
NEXT MEETING: October 19, 2012
The Bay Area Crisis Nursery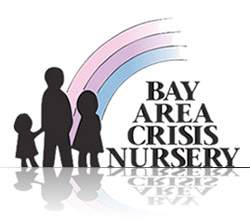 The Concord-based Bay Area Crisis Nursery works to prevent abuse and neglect of children by providing support to families who are in stress or crisis. It is the only one of its kind in the Bay Area. Their slogan is, "When parents care but temporarily can't cope."
The primary service is providing a warm, loving, homelike environment for children birth through eleven years of age by offering 24 hour residential care. The services are free, confidential and voluntary.
MEETING OF October 5, 2012
Welcome
Prez Jim Young, welcomed the assembled crowd with his now repeating relentlessly his litany of R words. Remarkably, they have yet to be recorded in the Flywheel. Ergo: "Welcome to the relatively rambunctious, reasonably respectful, remarkably resilient, resolutely Rotarian, Richmond Rotary Club." Following that, allegiance was dutifully pledged, and higher thoughts suitably invoked. Et cetera, amen, and all that.
Visiting Rotarians
We were joined by Assistant District Governor Fred Collignon, and Cecil (Pauncho) Padilla, a Rotarian from Winters, CA.
Rotarians with Guests
Today's guests were Rotarian spouses: Herb Cole introduced Norma, Michelle Itagaki introduced Jay, and District Governor Laura Day introduced Don.
Sunshine Report
Though this item properly belongs under the Visiting Rotarians heading, Rich and Lisa Brandes, Past-president of the Richmond Rotary and current President of the Mendocino Rotary, brought sunshine to our proceedings with their attendance today.
Announcements
1. The Celebration of Don Hardison's Life will be held on Friday, Oct. 12th, 2 PM:
First Presbyterian Church,
2407 Channing Way
Berkeley, Friday
Parking is available in the garage under the church and at the South Campus City Garage between Durante and Channing.
A Funny Thing Happened
on the Way to the Rotary Conference
Nov. 2-4, 2012
WHY ALL ROADS
LEAD TO ROTARY
Meritage Resort Hotel
Napa Valley
Learn more.
2. Its Fall and there is a lot going on:
• EC Rotary wants you to know that their Wine Tasting Fund Raisers is Sunday Oct. 21st 2:30 – 5:30 at the MVCC.
• District Foundation Fund Raising event, 'Rotary Day at the Races' at Golden Gate Field, Nov. 17th @ $35/person with 10% of the gate going to the Rotary Foundation. If 12 members go a bunch of cool stuff happens, Pam tell us about it…
• And of course the District Conference…More on this later.
• Did I mention Hospitality Night & the Toga Party?
• And don't forget our own Holiday Lunch and Auction December 7th at the RCC.
Recognitions
Happy and Sad Dollars
People were happy, people were sad, but sadly, their names were not recorded by our scribe.
Norm's Nonsense
A man goes into a shop to buy a car radio and the salesman says, "This is the latest model. It is a voice-activated car radio. You just tell it what you want to listen to and the station changes. No need to take your hands off the wheel."
So the man has it installed and takes off down the road eager to give it a try.
He says, "Classical!" and a public radio station comes on with a Mozart symphony. Then he says, "Country!" and a Garth Brooks song comes on, and he listens to that. Then someone drives by really fast and cuts in front of him, so he yells, "Stupid!" and the radio changes to Rush Limbaugh.
PROGRAM
A Presentation by District Governor Laura Day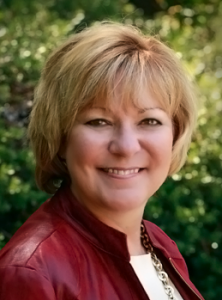 Governor Day exhorted us to be more enthusiastic about Rotary, and to recruit new members. She said that Rotary should be fun (but we, at Richmond, already knew that, didn't we?). In fact, the District theme is "A Funny Thing Happened on the Way to…" The general public is ignorant about Rotary. There are, worldwide, 1.2 million Rotarians, 34,000 Rotary clubs, in 200 countries. Membership, however, is static, with numbers of new members equal to departing members. We need to get our message out to our communities to recruit new, younger members.
Governor Day explained that the District Governor serves for 6 years: two in training, one as Governor, then three in service to the then-serving Governor. The District Governor has about 100 people on the leadership team.
Governor Day gave "Rotary Rocks" awards to the suffering, supportive spouse of Richmond's leader, Linda Young, and to one of Richmond's most traveled members on Rotary business, Normie Cole.
Governor Day talked about Polio eradication, which is the number one goal of Rotary International. In an effort that has lasted 27 years, the goal of complete eradication s in sight.
To get new members into Rotary, we must love Rotary, and all of these are reasons to do so.
-Jim Young and Josh Genser, pinch-hitting scribes