The Flywheel

Archive issue
NEXT MEETING: October 26, 2012
Club Assembly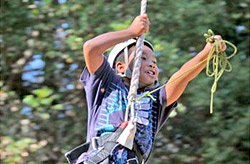 This week we'll conduct the first Club Assembly in many years. The Assembly is an opportunity to get an overview of what Richmond Rotary is doing and where we're headed. You'll hear reports on projects and programs Richmond Rotary is currently supporting. It's also a chance to voice your own thoughts on board proposals and our longer range planning.
All members are expected to attend. See you there!
MEETING OF October 19, 2012
Welcome
President Jim Young gaveled the meeting to order. Darlene Almeida led us in the Pledge, Stoney called for a moment of silence for peace, freedom and justice on Earth.
Sunshine Report
Erle Brown is recovering from back surgery.  All went well and he is is out of pain but faces a couple of weeks of rehabilitation. He doesn't want guests for now.
Sid Chauvin reportedly has a contagious disease, but didn't sound bad on the phone.
Tom Waller stopped by to say hi to Betty Hardison. She expressed her thanks to the Club for the flowers and our attendance at Don's funeral.
Announcements
• President Jim called for a volunteer to coordinate a group trip to go see the new movie, "Lincoln", just before we're to have a program on the 16th President.
A Funny Thing Happened
on the Way to the Rotary Conference
Nov. 2-4, 2012
WHY ALL ROADS
LEAD TO ROTARY
Meritage Resort Hotel
Napa Valley
Learn more.
• District Conference in Napa: be sure to sign up.
• Rotary Day at the Races at Golden Gate Fields November 17. $35. Get your money to David Brown.
• The date of the Holiday Auction is December 7.
• The Board of Directors needs a new meeting place. Let Jim know if you have any ideas.
• The Board approved spending $1,000 on Kid Power.
• Nick Despota resigned from the Board after serving for more than 3 years. "Enough for now," he says. He wants to spend more time with his new grandson. With his resignation, the Board still has 5 directors, meeting the Club's provision in the bylaws
• Next week at the Club Assembly we'll be talking about a "scorecard" to determine Rotarian of the Year, and to possibly serve as a more general gauge of member participation.
• EJ Shalaby reported that the applications for construction permits have been completed. Opening is planned for January of 2013. Looking for volunteers to provide snacks weekly to workers at the clinic.
• Felix Hunziker reported that the Club will be helping with Richmond Trees by helping to buy and plant trees. The first project will probably be to plant trees around the renovated Solano Playlot. As a sign of community support, Prez Jim contributed $100 to the Solano Playlot Association, for prize money for their Fall Festival Halloween Costume contest to be held at the Playlot from 2–4 PM Sunday, Oct. 28th. Rotarians may want to bring their children or grandchildren to this neighborhood family event and celebration. All are welcome. For details, see the Solano Playlot Halloween flyer.
Recognitions
Happy and Sad Dollars
• Alan's 88-year old father who had a stroke is walking around his apartment with a cane. Great progress!
• Bill Koziol was sad that he'll miss the Assembly next week because he'll be relaxing in the Santa Cruz mountains.
• Tom Butt was happy that his son, Daniel, finally got his license to practice law in California, many years after finishing law school. Tom told the lawyers in the Club to watch out for the competition.
• David was being tortured by the Giants. Give thanks you're neither a Cubs nor Red Sox fan, David!
• Josh Surowitz was not being tortured by his Tigers.
• Josh Genser was sad that Erle was not there to receive grief about the Big Game, but Jon and Felix stood up to take the grief on behalf of the Bears.
Norm's Nonsense
-A Scotsman went to a baseball game and enjoyed it, but when one batter got a walk, tossed the bat aside and strolled to first base, the Scotsman stood up and yelled, "Rrrrun, man! Rrrun!"
The fan next to him said, "He doesn't have to run, he's got four balls."
And the Scottsman yelled, "Walk with pr-r-ride man" Walk with pr-r-ride!!!"
PROGRAM
The Bay Area Crisis Nursery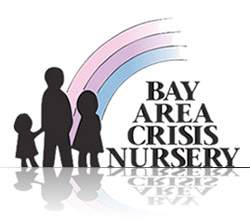 The Bay Area Crisis Nursery takes care temporarily of babies and children whose families are in crisis. The organization has two centers, the Nursery for infants through five-year-olds, and the Dahlstrom House for children aged between 6 and 11. Both are in Concord. Family crises that may lead to the need to have children cared for by the organization include medical problems, unemployment, homelessness and stress. There are no geographical limits to the service area, nor income guidelines for those to whom service is provided. Since 1981, the organization has cared for more than 24,000 children. Children may stay for up to 30 days. The organization also tries to provide services to the families to resolve the need, such as referrals to housing services.
The Crisis Nursery has an annual budget of about $1 million, raised without any support from any government. There is paid staff working three shifts, 24-7, at each house, plus volunteers who work five shifts per day of three hours, each. Volunteers and funds are both needed, as are donations of food, clothing and toys. Volunteers also may wrap gifts between December 7 and 22. There is a gala fundraiser at the Diablo Country Club on November 10, with dinner, dancing and live and silent auctions. Tickets can be had for $85.
– Pinch-hitting scribe, Josh Genser